NH365 095: Curing cancer – A roadmap to success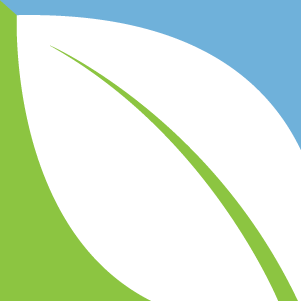 (NaturalHealth365) What would you do if you were diagnosed with cancer? If you're like most, feelings of fear, anger and a loss of hope would be all too easy to have.
And, although I've never been diagnosed with this dreaded condition, I do know a thing or two about facing seemingly 'insurmountable' situations in my life and thanks to my athletic upbringing – I know that giving up is not an option and that a great mental attitude is so important.
But, just in case that's not enough for you, today – on the NaturalHealth365 Podcast – I have a very special guest (who was diagnosed with cancer) and has been able to successfully overcome this horrible disease – without the need for chemotherapy.
I want you to meet and learn from Chris – who beat cancer.  He's here to help YOU!

Cancer has some statistics that are pretty scary
Over 4,600 people are diagnosed with cancerous conditions … every single day in the United States alone.
Think about that. That's like 3 people every minute. And over 1.6 million people a year.
Today, I want to share a short 3-minute video with you that could make all the difference.
It was created by my good friend Chris, who took matters into his own hands and beat cancer at its own game.
Almost 14 years ago, Chris was diagnosed with advanced metastatic cancer.
He was devastated, confused and afraid, just like everyone else who gets this news.
But what Chris chose to do about it was incredible.
Bottom line: if you're willing to put in the work and really want to beat cancer – there is a way and that's exactly what we'll talk about today on the NaturalHealth365 Podcast.
If you know anyone dealing with a cancer diagnosis – please share this podcast with them today. It may very well save their life.
Podcast highlights:
Why Chris decided to refuse chemotherapy.
The biggest problem that patients don't know they have.
What actually caused Chris to get stage 3 colon cancer.
The most powerful diet and lifestyle habits to prevent and heal disease.
The important of support AND what to do if you do NOT get it.
How cancer patients can get help (from Chris) plus much more!
About Chris Wark, cancer survivor and coach
In December 2003, Chris was diagnosed with Stage 3 Colon Cancer.
There was a golf ball sized tumor in his large intestine and the disease had spread to his lymph nodes. It was two weeks before Christmas and he was only 26 years old.
The oncologist said he was "insane" to refuse chemotherapy after his surgery. After prayerful consideration, he decided to radically change his diet and did every natural non-toxic therapy he could find.
Later, while feeling stronger, Chris started a blog (in 2010) to share his story and everything he learned about nutrition and natural therapies for cancerous conditions.  And, the rest is history.
Click here to get FREE access to his lifesaving program.*

*Note: This is normally a paid program – so, don't wait, to get free access to his online, 10-day coaching program – starting Sept. 12, 2017.