NH365 117: Improve Your Energy – The Cellular Solution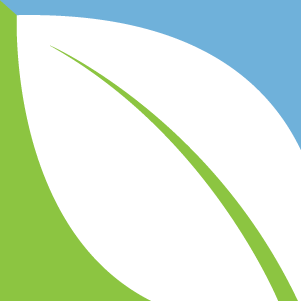 (NaturalHealth365) Obviously, we're all going to age. But, does that mean we are supposed to 'naturally' lose our energy as well with each passing year?
This is an important question because without energy there is no life. In addition, it's important to realize that avoiding disease symptoms will be nearly impossible – if we don't correct low energy levels in the body.
The key to great health and longevity is directly linked to the energy of our cells
Today, on the NaturalHealth365 Podcast, we'll be speaking to a leader in the field of age-related diseases like, cancer, diabetes, heart disease plus many neurodegenerative disorders like, dementia.
The research is clear: we can eliminate the threats posed by low energy levels, excess body fat, reductions in lean muscle mass, low-grade (chronic) inflammation plus many other immune-related health problems.
And, as I always like to say: it all begins with the right information.
Links related to this podcast:
For more information about Warren Cargal – visit: TheMitoBook.com
Subscribe to the NaturalHealth365 newsletter to receive our FREE shows, lots of great health gifts + the latest news and information on natural health solutions.
Podcast highlights include:
What exactly is the mitochondria and why are they so important?
What are some simple ways to increase mitochondria energy output?
Vital news about breathing – rarely (if ever) talked about in the mainstream media.
How to pick the correct fats, protein and carbs for energy.
Revealing truths about exercise for 'low energy individuals.'
Best supplements for energy + much more!
About Warren Cargal
Licensed acupuncturist, herbalist, and clinic director at Acupuncture Atlanta, Warren Cargal is a practiced Chinese medicine for over 20 years in the fields of infertility and chronic disease conditions. He maintains an active clinical practice in Atlanta, Georgia.
Warren's interest is in the integration of classical Chinese medicine with modern scientific study and evidence-based protocols. He's spent hundreds of post-graduate hours in Chinese herbology, nutrition, and endocrine education. Through work at his clinic, he recognized three fundamental factors that drive aging and the age-related diseases of diabetes, cardiovascular disease, neurodegenerative disease, and cancer (shallow breathing, excessive consumption of calories and carbohydrates, and lack of exercise.)
He is the author of, Your Mitochondria: Key to Health and Longevity, which is based on the latest research on herbal isolates and nutraceuticals, presents approaches for correcting these three factors to reverse age-related diseases.