Decaf coffee linked to cancer risk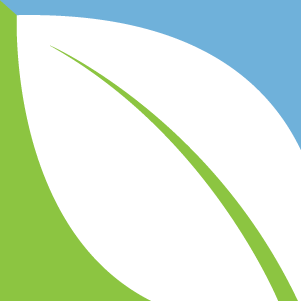 (NaturalHealth365) The love of coffee runs deep. Let's call it the "java gene."  From of a warm mug of dark roast to a frothy cappuccino, for many of us the best part of waking up is a caffeinated cup of Joe.
At the same time, there are those of us who want to experience the taste of coffee without the jittery jolt.  For example, did you know that as little as 10 milligrams of caffeine can cause discomfort for people who are sensitive to caffeine?
So, many people think that decaf is a "better" choice for health reasons.  Not surprisingly, decaffeinated coffee accounts for roughly 12 percent of total worldwide coffee consumption.  But what if that decaffeinated coffee contains a chemical so toxic the EPA banned it from paint removers?
Would you believe it?!
Methylene chloride banned from paint removers but NOT decaf coffee?!
In 2019, the U.S. Environmental Protection Agency (EPA) banned all retail distribution of methylene chloride in paint removers for consumer use.  Methylene chloride, a colorless, nonflammable and volatile liquid, has been linked to cancer, cognitive impairment and other serious health issues.
And, while the chemical is commonly found in paint strippers, adhesives, and automotive cleaning products, it's also used in the decaffeination process of many popular coffee brands.  Honestly, it never ceases to amaze me how we allow such toxic products to be produced for human consumption.
What you need to know about the decaffeination process
So how does the decaffeination process work? Caffeine is removed from coffee by two methods: solvent and non-solvent.
The solvent method uses harsh chemicals like methylene chloride to extract the caffeine from the coffee.  By the way, benzene – another chemical linked to cancer as well as blood disorders – was used prior to methylene chloride.
The non-solvent method, on the other hand, relies on water processing, time, and temperature. Needless to say, popular global coffee brands can save time and money by quickly extracting the caffeine with the solvent method.
In 1985, the U.S. Food and Drug Administration (FDA) banned methylene chloride from cosmetics.  The FDA allowed the chemical in decaf coffee, however, because the amounts were deemed "very low."  The problem is the FDA hasn't tested or re-evaluated the amounts of methylene chloride in decaf for 35 years!
Are the amounts of the chemical found in decaf still "low?"  What's considered a safe level – especially for pregnant women or people with heart issues who drink decaf believing it's a healthier alternative?
Shouldn't any chemical that has a link to cancer, cognitive impairments, and liver and kidney toxicity be banned from decaf coffee?  Recent research by the Clean Label Project found that several popular decaffeinated brands contained methylene chloride, including:
Maxwell House Decaffeinated Original Roast
Kirkland Signature Decaffeinated Dark Roast
Green Mountain Coffee Roasters Decaffeinated Breakfast Blend
What You Can Do to Protect Yourself
The best way to avoid having any traces of methylene chloride in your decaf is to buy only certified organic brands of coffee.  In addition, read the product packaging and determine what sort of decaffeination process the brand uses; processes like solvent-free, chemical-free, and Swiss-water decaffeination don't use chemicals like methylene chloride.
Of course, there's always the option of quitting the habit all together and switching to an organic brand of herbal tea.  But, the main point here is to stay away from toxic chemicals … because our quality of life depends upon it.
Sources for this article include: