Chronic disease caused by undiagnosed oral infections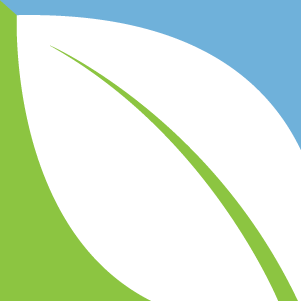 (NaturalHealth365) For about a century now, prominent researchers have been attesting to the fact that an alarming number of incidents of chronic disease are the result of periodontal disease, dental infections and other oral health problems. These researchers have included such esteemed names as Westin Price, DDS, Charles Mayo, MD and Martin Fischer, MD.
Truth be told: oral infections, particularly periodontitis, can lead to a range of systemic diseases including cardiovascular disease, diabetes, bacterial pneumonia, cerebrovascular disease and osteoporosis. In addition, poor oral health can lead to unwanted pregnancy outcomes.
Studies on periodontal disease and cardiovascular disease confirm link between oral infections and chronic sickness
A 2002 American Academy of Periodontology study found that people with periodontal disease were at a greater risk of cardiovascular health problems and other systemic diseases. The study looked at 67 patients, 42 of whom had severe to moderate periodontitis, while 25 of those studied did not.
After a chewing test, those with severe periodontal disease showed four times more harmful and disease-causing bacteria in their blood than those without periodontal disease or with just a moderate case. The presence of this bloodborne bacteria dramatically increases the chances of cardiovascular disease and other systemic and chronic disease types.
Unfortunately, many oral health problems can be difficult to detect. Symptoms are often subtle at first, but the bacteria can grow and proliferate behind the scenes. However, the evidence is quite clear that early symptoms of systemic diseases manifest in the mouth months or years before the disease fully manifest itself.
Periodontal disease and mouth infections are being linked to a greater cancer risk
Many studies have linked periodontal disease and oral cavity bacteria with several forms of cancer. This really should come as no surprise to anyone – especially when you consider the easy in which these infections can spread throughout the body via swallowed saliva and contaminated blood.
A joint study by the Dana-Farber Cancer Institute and the Harvard School of Public Health (HSPH) found a direct correlation between the presence of periodontal disease and an increased risk of pancreatic cancer even in people who did not smoke cigarettes – versus those who did.
A study by Tezal et al. found increased precancerous oral lesions as well as tumors in persons with oral health problems including tooth loss. Around 15 percent of adults ages 21 to 50 have periodontal disease, and 30 percent of persons over age 50 have this oral health issue.
Discover natural ways to eliminate the threat of gum disease
There are many ways to keep your teeth and gums healthy – all the years of your life. But, keep in mind, you don't need fluoride or any other toxic substances that cause more harm than good.
For example, try brushing with natural toothpastes or baking soda. Rinse your mouth out with a sea salt solution and use essential oils like, clove and peppermint. All of these ideas are designed to keep bacteria in balance and reduce the risks associated with inflammation.
In terms of supplements: take vitamin C – on a daily basis – to help neutralize the presence of unwanted bacterial (and viral) overgrowth. And, of course, avoid the consumption of processed, sugary foods for obvious reasons. (maintaining a diet rich in minerals and antioxidants can always help)
Editor's note: Get INSTANT access to the Holistic Oral Health Summit, hosted by Jonathan Landsman to learn more about how to effectively deal with toxic (mercury-based) 'silver fillings,' root canal treated teeth, gum disease plus much more!
Sources for this article include:
Amalgam.org
Perioimplantadvisory.com
ScienceDaily.com
Academic.oup.com
NaturalHealth365.com