3 essential oils that are antifungal, antibacterial, and antiviral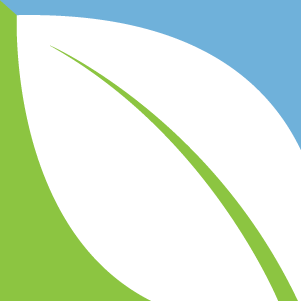 (NaturalHealth365). There are many essential oils that have such powerful plant constituents within them that they are a triple threat to any pathogens lurking in your home or workspace.  You can use essential oils for cleaning surfaces or within a diffuser to help detoxify your household and workplace environment.
Let's face it: with all of this talk about viruses … it's good to know that we can avoid harmful bacteria and viruses with completely safe (and natural) substances.  Let's take a closer look.
Essential oils can help reduce the threat of infections
Tea tree oil kills a long list of pathogens: viral, bacterial, and fungal. Recent studies have found that tea tree oil is particularly good at eradicating gram-negative bacteria, such as the bacteria that causes pneumonia.
It even kills the resistant staph bacteria.  Tea tree oil is also great to keep in a spray bottle to quickly spritz and detoxify spaces, like when the dog's been on your bed or other furniture items.
Tea tree oil happens to be one of the best cleaning oils around.  It is so effective at detoxifying living spaces that today, hospitals – which are only recently trying to find ways to sterilize hospital equipment in the face of antibiotic-resistant bacteria and viruses – are now coating medical supplies in a tea tree oil coating, in order to help make hospitals a safer place.
As another idea: you can mix some tea tree oil with white vinegar and create a great mold-removing solution!
The health benefits of pure eucalyptus 
Not only is eucalyptus oil great for opening up the sinus passages and clearing blocked airways, it's a wonderful way to clean your home.  Its aroma scents the room naturally with a woodsy-pine smell that reminds us of being in nature.
It also aids in wound care and helps to ease cough symptoms.  It's great for cleaning, especially when combined with the other two oils I'm telling you about today (and I'll give you some cleaning solution recipes, too!)
The chief constituents that give eucalyptus its antibacterial, antiseptic, and antiviral powers are eucalyptol, 1,8-Cineole, Limonene, Para-Cymene, and alpha-Pinene. It also contains powerfully anti-inflammatory flavonoids, and tannins.
By the way, eucalyptus can help to eradicate the H1N1 virus and ward off colds and fungi.
Why thyme is great against bacteria and viruses
Like all the essential oils I've mentioned today, you must purchase a 100% pure essential oil for the oil to have a significant antiviral, antifungal, or antibacterial effect.
Thyme essential oil contains many powerful constituents in it that give its antiviral and antibacterial powers. Thyme contains multiple antiviral constituents, including thymol, carvacol, borneol, cineoles camphor, borneol, terpinenes, terpinenols cymene, and pinenes, to name a few.
These constituents give thyme essential oil its strong antiviral powers. In fact, thyme essential oil has proven to eradicate the flu (H1N1) and to eradicate 90% of herpes simplex 1 and 2 viruses.
Essential oil recipe for cleanser/disinfectant
10-15 drops tea tree essential oil
20 drops each eucalyptus essential oil and thyme essential oil
2 cups hot water
1 cup white vinegar
For cleaning carpets, scrubbing floors, and jobs where you want a soapier style cleanser, add ¼ to ½ cup castile soap.
You can also add tea tree oil to shampoo for getting rid of scalp conditions or if you have an eye condition like blepharitis or Meibomian gland dysfunction, often caused by bacteria near the face or from the hair getting into the eyes.
No doubt, especially these days, there are a lot of people concerned about getting a bacterial or viral infection.  That's why it's so good to know there are things we can do to reduce the risk like, eating (organic, locally grown) whole foods – as much as possible, maintaining an active lifestyle, getting plenty of good quality sleep, taking high quality supplements and, of course, using essential oils – as part of a healthy lifestyle.
Sources for this article include: