Vitamin C infusion for the treatment of severe 2019-nCoV infected pneumonia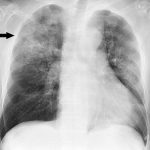 (NaturalHealth365) As public health officials all over the world desperately scramble to deal with the cold, pneumonia and flu season, doctors in Wuhan are using a not-so-novel treatment to combat the current coronavirus outbreak: vitamin C infusion therapy.
According to latest coronavirus updates (the "official" updates, anyway), there are over 78,000 confirmed worldwide cases of 2019-nCoV and almost 2,500 people have lost their lives to this deadly virus.  In China as many as 150 million people (about 10 percent of the population) are facing lockdown, and half are facing travel restrictions.
Yet, in the face of such social upheaval and uncertainty, could something as simple – yet as powerful – as  ascorbic acid be an answer to the 2019-nCoV epidemic?
A natural way to wipe out the threat of pneumonia
Over 2 years ago, NaturalHealth365 reported on a study out of New Zealand which found that critically ill patients had catastrophically low levels of vitamin C – even if they were supplemented with the "recommended daily intake" of around  65 to 90 milligrams.  Keep in mind, most integrative healthcare providers think that amount is way too low for maintaining optimal health.
In line with other evidence – some that dates as far back as the 1970s, when high-dose vitamin C was provided as a natural treatment for patients with cancer – the authors of the study suggested that these extremely low levels developed because the sick patients' bodies were drawing heavily on vitamin C stores in order to fight the massive infections and inflammation their bodies were dealing with.
Among its many health benefits, vitamin C is a powerful anti-viral, anti-inflammatory, and antioxidant agent … and these patients' critical illnesses were depleting them of this critical nutrient.
Do NOT ignore the health dangers linked to toxic indoor air. These chemicals - the 'off-gassing' of paints, mattresses, carpets and other home/office building materials - increase your risk of headaches, dementia, heart disease and cancer.
Get the BEST indoor air purification system - at the LOWEST price, exclusively for NaturalHealth365 readers. I, personally use this system in my home AND office. Click HERE to order now - before the sale ends.
Because of their findings, the researchers suggested that critically ill individuals may need as much as 3 grams (or 3,000 milligrams) of ascorbic acid per day, well over the recommended (conventional) "upper limit" of 2,000 mg and far more than most patients would normally receive in a hospitalized setting.
Yet, delivering this vitamin intravenously would likely prove more beneficial because it could increase the circulating levels of vitamin C more readily and with fewer side effects.
Now, we're seeing the same logic being brought to the battle against 2019-nCoV.
New clinical trial in China poised to offer relief to people suffering from coronavirus
According to the U.S. National Library of Medicine, China is currently conducting a clinical trial involving a whopping 24,000 mg/day of intravenous vitamin C delivered to patients suffering from a coronavirus-related acute respiratory ailment known as severe acute respiratory infection (SARI). They will receive it for seven days straight at the Zhongnan Hospital of Wuhan University.
In their study description, the researchers mention that vitamin C is known to prevent and reduce the duration of the common cold, and that a deficiency in this vitamin has also been linked with an increased risk of pneumonia and flu. They also note that in severe infection processes, white blood cells can "accumulate in the lungs, destroying alveolar capillaries. Early clinical studies have shown that vitamin C can effectively prevent this process."
The authors are hopeful that high-dose vitamin C infusion will reverse the fluid overload and vascular injury that has been happening so aggressively in their patients who acquired SARI after becoming infected by 2019-nCoV.
We look forward to hearing how this high-dose vitamin C therapy will impact those suffering with pneumonia.
Sources for this article include:
Clinicaltrials.gov
NBCnews.com
WHO.int
NaturalHealth365.com
NaturalHealth365.com
Emedicinehealth.com