FDA panel urges approval of Pfizer's RSV shot for pregnant women despite premature birth concerns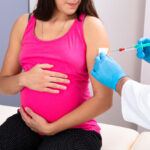 (NaturalHealth365)  Careful consideration is essential for expectant mothers and those planning to have a baby when it comes to medical interventions during pregnancy.  One specific intervention that has garnered attention is the Pfizer respiratory syncytial virus (RSV) shot.
Take a look at the recent report that highlights how the Food and Drug Administration (FDA) advisory panel recommended the Pfizer RSV jab during pregnancy without considering the potential risk of premature birth.  Here's the inside scoop on the FDA's supposed logic in pushing the risky shot on mothers-to-be.
Why the FDA panel is pushing the Pfizer RSV jab for pregnant women
Pfizer executives and healthcare authorities have asserted that the RSV jab is a safe and effective maternal shot, capable of preventing the transmission of antibodies from expectant mothers to their developing babies in the womb.
However, a closer examination of the RSV jab reveals legitimate concerns about the FDA's approval process.  Critics argue that the FDA's green light for the risky shot demonstrates negligence, particularly concerning the potential threat of premature birth in pregnant women who receive the shot.
Medical experts and committee members have joined the chorus of concern, highlighting Pfizer's own clinical trials as damning evidence.  Additionally, GlaxoSmithKline Biologicals recently halted an infant RSV trial after observing a high rate of adverse events among participants who received the shot.
Intriguingly, readers will discover that Moderna is actively working on its own mRNA-based RSV jab.  However, the early efficacy rate of Moderna's candidate for prevention falls just above 80%.  Notably, this shot has also been associated with several hundred adverse events and nearly a dozen serious adverse events for each mild RSV case that was prevented.
The FDA advisory panel recommendation is merely a preliminary approval
If there is a silver lining to this seemingly dystopian news story, it lies in the fact that a final decision on the Pfizer RSV jab for pregnant women has not been made.  The decision on the RSV jab will be released in the late summer, likely at some point in August.  Objections to the proposed injection will undoubtedly be raised by women's rights groups, Big Pharma critics, whistleblowers, and others prior to the decision date deadline.
If the FDA's final decision is to recommend using the jab for mothers-to-be, it will be the first-ever RSV shot authorized for pregnant women.  Moreover, we would be remiss to overlook that the Centers for Disease Control and Prevention (CDC) must give a formal go-ahead for Pfizer's controversial shot for carrying mothers before it is made available.  The CDC is scheduled to debate the merits of the RSV jab for pregnant women during its upcoming June session.
Is Pfizer's RSV shot safe for pregnant women and their babies?
As an expectant mother, being well-informed about the potential risks associated with medical interventions, including Pfizer's RSV shot, is essential.  Instead of blindly following the guidance of Big Pharma, it is crucial to resist groupthink and be aware of cognitive dissonance when making decisions about your health and the well-being of your baby.
Take the time to conduct thorough research and gather information before proceeding with the RSV shot.  By doing your homework, you can make an informed decision that aligns with your own well-being and that of your baby.
In addition, remember to prioritize a healthy lifestyle by maintaining a nutritious diet, avoiding alcohol and tobacco, and getting sufficient restful sleep.  These practices will help maximize your chances of a healthy pregnancy and a healthy baby.
Sources for this article include: