Coronavirus concern: Food plant closures could drive prices sky-high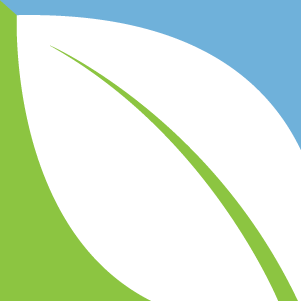 (NaturalHealth365) It's like a scene out of Upton Sinclair's The Jungle.  Meatpacking plants across the country have become incubators for COVID-19. While the real number of cases remains unknown, at least 5,000 workers at 48 plants have tested positive for coronavirus, and 20 deaths have been reported.
In recent weeks, Tyson Foods suspended operations at its largest pork plant and was considering keeping only 20% of its processing facilities open. JBS pork processing in Minnesota shut down indefinitely. Smithfield Foods Inc., the world's biggest pork processor and a facility that represents 4% to 5% of U.S. pork production, closed its plant in Sioux Falls. All in all, more than 20 meatpacking plants in the U.S. were temporarily shuttered as the industry struggled to deep clean its facilities and better protect its workers from coronavirus.
The national meat and poultry supply chain certainly seems to be threatened.  In fact, Tyson Foods further ignited consumer hysteria by taking out a full-page ad in The New York Times declaring that the "food supply chain is breaking."
Increased consumer demand and food security fears spark panic hoarding, driving up food prices.  It's economics 101.
In the week that ended on April 24, U.S. wholesale beef set a record, and wholesale pork was up 29%
As the fear that pork and beef would become as scarce as toilet paper and hand sanitizer, President Donald Trump signed an executive order under the Defense Production Act to keep meat-processing plants open. As almost a third of U.S. pork capacity was down, domestic meat shortages were said to be only weeks away.
An extended shutdown could have led to an 80% drop in meat availability. Under the Defense Production Act, meat processing, like ventilators, face masks and protective gloves, is now considered "critical infrastructure."
But is it really that critical?
Food plant worker safety versus America's love of meat
Labor unions slammed President Trump's order for meat plants to remain open. They criticized the White House for prioritizing cold cuts over workers' health. The Environmental Working Group went so far as to call the order a death sentence.  No doubt, like with any issue, politics are always in play here.
But, the question still remains: should meat processing plant workers be forced to risk their lives to keep meat on America's tables?
It's time to address an uncomfortable truth
While meat, for many, is a comfort food, for others it's considered an "essential" for good health.  The bottom line is this: the COVID-19 pandemic has many people rethinking their priorities – especially in terms of how to best get access to food and other essential items.
For many people, a poor diet – loaded with conventionally-raised (toxic) meat products – has already contributed to many health issues (even before the outbreak of this current virus).  The conventional meat industry is filled with health risks including, the use of too many GMOs and antibiotics that contaminate the food supply.
Although many meat lovers may not want to hear this: it may not be a bad idea to start eating more locally-grown, plant-based foods.  The truth is: no matter what kind of food you enjoy … more (organic) fruits and vegetables in your diet would be a good thing.
By the way, if you really must have your meats and seafood, consider sourcing them from a local farm or quality retailer like, U.S. Wellness Meats or Vital Choice.  And, no, we do not get paid for these suggestions.
It's just food for thought … don't shoot the messenger.
Sources for this article include: