Why manuka honey is good for infections, compelling data reveals the truth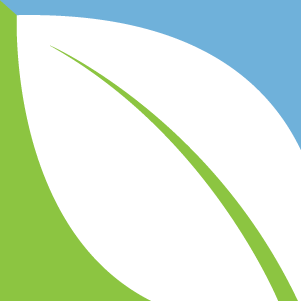 (NaturalHealth365) The use of manuka honey medicinally is becoming far more than just an "alternative" treatment.  A type of honey native to the country of New Zealand, it's produced by bees that pollinate the Manuka bush.  And, although the conventional medical community had dismissed its value for some time, there's now an increasing interest in its therapeutic uses by the general public, integrative healthcare providers and researchers.
One of the big things driving the renewed interested in manuka honey is the increase in antibiotic-resistant bacterial pathogens – which has resulted in more interested in the development of novel antibacterial agents. There's also a growing number of studies that support not only the antimicrobial and antibacterial benefits of this honey but additional health benefits, as well.
Studies show it's a smart move to eat manuka honey
Several studies have shown and highlighted the antibacterial and antimicrobial effects of Manuka honey. One study investigated the use of this honey on four types of bacteria found in chronic wounds – Escherichia coli, Pseudomonas aeruginosa, Staphylococcus aureus, and Bacillus subtilis.  In fact, the manuka honey was found to help inhibit the growth of these types of bacteria.
A different study, published in the Journal of Wound Care, specifically looked at the bacteriological changes that occurred in sloughy venous leg ulcers that were treated with manuka honey – compared to the use of hydrogel.  In four weeks of treatment, 70% of the wounds treated with manuka honey – as opposed to only 17% of those treated with hydrogel – had MRSA eradicated.
The results show the incredible potential this honey has at preventing infection by harnessing its antimicrobial properties.  Other studies have not only shown that the honey enhances wound healing, but it also helps decrease pain in burn patients and amplifies tissue regeneration as well.
Additional health benefits of this healing honey
Manuka honey offers many other health benefits beyond treating and healing wounds, and most of them are a result of the honey's antimicrobial and antibacterial properties. Additional health benefits include:
Promotes healthy teeth and gums: Most Americans have some type of gum disease, and minimizing oral bacteria is the best way to keep teeth and gums healthy. Studies show that manuka honey's antibacterial activity attacks the oral bacteria associated with tooth decay and gum inflammation.
Sore throat relief: Many find that manuka honey offers relief from a sore throat, and its antibacterial and antiviral properties can help reduce inflammation and kill the bacteria causing throat pain. It also provides a soothing effect by coating the inner lining of your throat.
Improved digestion: Digestive problems like IBS, which is associated with symptoms like irregular bowel movements, diarrhea, constipation, and abdominal pain, may be effectively treated with manuka honey.  It helps reduce inflammation of the digestive system and may offer significant relief.
Gastric ulcer prevention: Stomach ulcers are very common, and these sores on the stomach's lining can cause bloating, pain, and nausea. The most common type of bacteria responsible for ulcers is H. pylori, and research shows that manuka honey may work as an antibacterial agent against this type of bacteria, helping to prevent ulcers.
No doubt, manuka honey has unique antibacterial, anti-inflammatory, and antiviral properties that offer a variety of health benefits.  Keep in mind, if you want to reap the benefits of manuka honey, you won't find it in your local grocery store.
Look for it at a local farm co-op, a health food store, or purchase the real deal online.  And, look for manuka honey with a high UMF number to reap the best results.
Sources for this article include:
PLOS.org
Frontiersin.org
NIH.gov
Healthline.com
NIH.gov
NIH.gov