Shocking lawsuit: Toxic airline industry uniforms makes it hard to breathe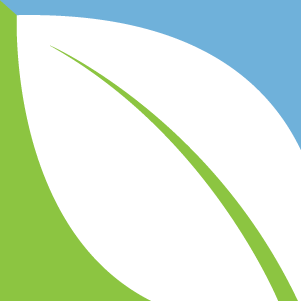 (NaturalHealth365) Traveling by airplane comes with many of its own headaches and stresses. But few of us consider that people who work on an airline will be exposed to toxic chemicals to boot. Unfortunately, this appears to be a reality for more than one U.S.-based flight attendant.
Within the past two years, a lawsuit was filled against a popular clothing brand for allegedly producing airline uniforms that created a number of health hazards for the flight attendants required to wear them – which only makes us wonder, were the passengers exposed to the same toxic chemicals?!
Flight attendant uniforms are making people sick
Around the spring of 2018, two flight attendants who worked for the airline Delta Air Lines filed a suit against major global fashion giant Lands' End, the creators of the so-called "Passport Plum" uniforms that the flight attendants were required to wear as part of their uniform. At least 64,000 Delta employees have received these uniforms.
In the class-action lawsuit, the plaintiffs stated that their uniforms (made with synthetic material) led to a number of disturbing health effects, including headaches, fatigue, hair loss, eye irritation, low white blood cell count, and skin rashes. These shocking side effects were later endorsed by nearly 1,000 Delta employees.
The airline Delta is not listed as the defendant, but rather the clothing company itself. According to Delta, however, these airline uniforms are supposedly not linked to any sort of "attributable health risk," according to a November 2019 report. Delta also claims that fewer than 1% of employees have reported any problems.
But while the report come from an "independent laboratory," it's worth mentioning that the lab was hired by the airline itself, a glaring potential bias that has left many Delta employees frustrated. Additionally, many airline employees (who are non-union), are fearful of complaining about the adverse health consequences experienced – which means that the number of harmful reactions from the uniforms could be underreported.
As airline employees await recourse: Here are 3 ways to protect yourself from toxic clothing
The Passport Plum uniforms were first unveiled back in 2016 and officially rolled out in 2018. They were designed by celebrity fashion designer Zac Posen.
But as the lawsuit claims, Lands' End failed to use reasonable care during the design, manufacturing, marketing, and selling process. It's not entirely clear what chemicals or substances are in the uniforms, but more than one flight attendant has reported that doctors have told them formaldehyde and Teflon chemical finishing were likely used on the uniforms to make them more durable and stain resistant.
As we wait to see the full outcomes of this lawsuit, we thought it'd be beneficial to readers to share a few simple tips for reducing your risk of exposure to toxic clothing.
First, whenever possible, purchase organic material – especially the undergarments that touch your skin.
In addition, look for natural fibers like cotton, silk, linen, hemp, cashmere and wool.  If they are not organic, these materials may still have chemicals applied in the manufacturing process … but, it will be much less than synthetic counterparts.
When washing your clothes, avoid using harsh (toxic) detergents filled with fragrances and other chemicals.  And, lastly, you may want to consider investing in some higher quality European-made clothing. (The "popular brands" are mostly no good for your health)
Bottom line: do your very best to avoid acrylics, dyes and other disease causing substances.  It takes a bit more effort, but you're worth it.
Sources for this article include:
Bloomberglaw.com
USAToday.com
Theguardian.com
AFACWA.org
NaturalHealth365.com
Photo by DeltaNewsHub