FDA approves Ketamine derived nasal spray so dangerous you can't administer it at home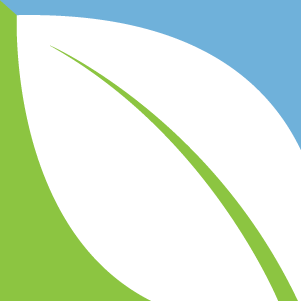 (NaturalHealth365) The recent fast track approval of a Johnson & Johnson subsidiary's ketamine derived nasal spray called Spravato is raising a few eyebrows amid conscientious consumers.  Marketed as one of the new depression therapies, Spravato is geared towards individuals who've tried two or more other treatments unsuccessfully, and according to recent research, this nasal spray for depression is indeed 'effective.'
However, even though esketamine based treatments for depression have been administered for years intravenously and to some degree of success, one must consider whether we really need another antidepressant.  In particular, do we need another antidepressant drug on the market, especially one labeled as a 'controlled substance' – that's drenched with countless potential side effects?
For example, Spravato's nasal spray for depression is only available for use via self-administration amid the physician's prescribing office after which they are evaluated for two hours.  In other word, the side effects of this drug are so potent that one cannot even be safe administering it in the comfort of their own home.
The warning label for ketamine derived nasal spray says it all
According to the fine print inside the labeling of the latest of new depression therapies, Spravato users are at risk for sedation, problems with judgment, lethargy, disassociation, abuse, difficulty with concentration and suicidal thoughts post administration of the drug.  As if all of that isn't 'fun' enough for the body, there are also serious risks of increased blood pressure, hallucinogenic effects, feelings of drunkenness, nausea, vertigo and loss of sensitivity in the limbs.
So, if these 'side effects' of Spravato nasal spray for depression – on top of the $700 per dose cost – have you seeking alternatives, let's consider some options that can promote long-term healing as opposed to this temporary solution.
Tips for fighting severe depression naturally
First of all, individuals suffering with depression should definitely seek the advice of a qualified integrated healthcare provider.  Working with such a professional can help depression sufferers discover a comprehensive approach to mental wellbeing – using equally effective treatments that result in far less severe side effects than Spravato.
Of course, a first step may be to seek out a therapist who specializes in treating depression, and it's possible today to receive counseling through 'tele therapy' providers in the comfort of your own home.
Integrative physicians are likely to help one battle depression through dietary changes that can address underlying conditions such as nutritional deficiencies and chronic (brain) inflammation.  Key supplements that may be recommended to treat depressive symptoms include vitamin D, B vitamins, magnesium and curcumin.
Another invaluable approach is to detoxify major organs like the kidneys and liver – which will also reduce inflammation that can trigger depression.  Of course, it's always a good idea to identify environmental toxins that could be causing serious harm – physically, mentally and emotionally.
Bottom line: with so many alternatives available to help easy symptoms of depression (naturally), consider Spravato and other pharmaceutical drugs to be a last resort.
Sources for this article include:
PsychologyToday.com
NaturalHealth365.com
NaturalHealth365.com
IFLScience.com