Recall ALERT: Golean Detox capsules recalled due to the presence of unlisted contaminants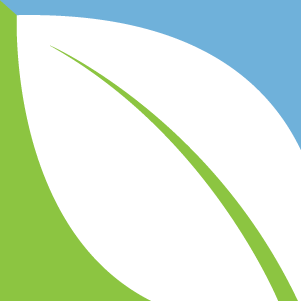 (NaturalHealth365) The popular dietary supplement Golean Detox has issued a voluntary recall of a large batch of their product labeled Golean Detox capsules.  Specifically, the official recall alert effects consumers nationwide and specifically pertains to Golean Detox capsules packaged in 14 individual 2-capsule doses within 28 count boxes with the UPC code 8 938510 909013.
While dietary supplement recalls are nothing new, Golean Detox capsules are being recalled due to the discovery of undeclared sibutramine and phenolphthalein within the product. Because both of these substances were withdrawn from the United States market due to safety and toxicity concerns, the company was compelled to issue this immediate recall alert.
What exactly triggered the recall of Golean Detox capsules?
Neither safety nor efficacy have been established concerning the two substances (mentioned above), and each has its own potential hazards and side effects.  Sibutramine was a big issue amid dietary supplement recalls, as it was commonly utilized as an appetite suppressant until its withdrawal from the market.
Consumer threats included increased heart rate and blood pressure which boosts one's risk for stroke, congestive heart failure, arrhythmias and coronary artery disease.
Phenolphthalein works as a laxative, and was once fairly common within weight loss products.  However, carcinogenicity concerns caused it to be unapproved for use within consumable goods.
Not only can phenolphthalein interact adversely with other medications, considerable health risks include gastrointestinal disturbances, erratic heartbeat and even cancer with long term use.
Unfortunately, for every two harmful products like these that are banned, there are hundreds still approved with unknown consequences. Bearing this in mind, it's a good idea to consider other alternatives and natural weight loss solutions.
Avoid weight loss supplement recalls: Reduce risks and lose weight safely and naturally
There are many barriers to weight loss, both self-created, genetic and environmental.
However, by working with an integrative healthcare provider, a dietitian, personal trainer/motivator or a lifestyle coach, weight loss can often be attained – and maintained long term – without the need for 'magic pills.'
Simply switching to a predominantly organic diet and getting moderate exercise daily can have a huge impact on overall health and body weight composition.
Many individuals turn to diet first, with vegan, keto and other unprocessed food choices being the most popular.  Many on this path enjoy the incredible health benefits of moving away from chemically-processed (unnatural) foods and – as a result – experience healthy weight loss.
Another weight loss trend free of diet pills is the 16:8 intermittent fasting diet, which recommends 16 hours of fasting and 8 hours of eating a normal diet (organic preferably).
Regardless of how you choose to tackle weight loss goals, remember to speak to your healthcare provider before beginning any new diet or exercise routine to avoid complications and to enjoy greater success in your efforts.
Sources for this article include:
FDA.gov
NIH.gov
NaturalHealth365.com
NaturalHealth365.com
NaturalHealth365.com