Organic FRAUD: U.S. dairy industry under investigation for FAKE claims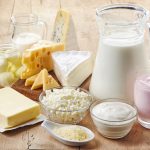 (NaturalHealth365) Foodstuffs with an elevated pedigree and origin story, whether it's organic milk, pastured chicken or shade-grown coffee, fetch a higher price at the grocery store. But the only assurance consumers have that a product is actually organic is a USDA certification label.   It's a market ripe for deceit.  Today, we'll focus on the fraud within the dairy industry.
In 2010, Iowan grain farmer Randy Constant was sentenced to 10 years in prison in the largest prosecution of organic fraud in U.S. history.  Now, a decade later, with U.S. organic food sales hitting a record $52.5 billion in 2019, the U.S. dairy sector is under investigation for fraudulent organic claims.
According to a report in the Guardian, the U.S. Department of Agriculture has been given evidence of cows being passed off as organic at a Texas auctioneers (Erath County Dairy Sales).
Consumer BEWARE: Ear tags switched to pass animals off as "organic" dairy cows

Evidence suggests that Erath County Dairy Sales was removing cows' ear tags and replacing them with "back tags," a system that falsely indicates that a cow is organic. An organic pedigree can triple or quadruple a cow's meat sale value.
Moreover, removing an animal's ear tags doesn't just undermine organic integrity and swindle unsuspecting consumers. It breaks the link with the animal's health and veterinary history.
Part of the role of ear tags is to control disease transmission risk and provide a traceability system of an animal's movements – from farms to auction to slaughter to consumer.  With zero traceability, consumers don't know where their meat or dairy comes from, and potentially deadly disease outbreaks – whether bacterial, viral, or zoontonic – can't be controlled and contained.
Field of schemes
The Organic Farmers' Agency for Relationship Marketing claims that 60% to 70% of the agricultural products imported into the U.S. under the USDA-certified brand have the potential to be fraudulent. On a domestic level, it's impossible to know how widespread organic fraud is.
Still, since the 1990s it's an industry that's been vulnerable to schemers and scammers.  The truth must be exposed or this kind of behavior will continue to damage the integrity of our (truly organic) food supply.
How to prevent organic fraud
The only way to prevent organic fraud is to shorten the supply chain and require all the players in the supply chain to obtain organic certifications.  Unannounced inspections and increased inspector qualifications will also help.  Stronger standards and better enforcement is the bottom line.
Still, the fraudulent few out to make a buck will always find loopholes in any new federal standards. But remember: a few bad eggs aren't representative of the entire organic industry.
Fraudulent claims not only undermine organic integrity but they also cause incalculable damage to the confidence of the consumer.  As a health-conscious food consumer, you want to be able to trust the organic seal.
One of the best ways to do that is to support small, local, family farms. Chances are the "organic" food at conventional grocery store retailers is part of a large supply chain with lax regulations and oversight.
Bottom line: Play it safe … get to know your local farmer and buy genuine organic food, as often as possible.
Sources for this article include: