Panera Bread bans over 150 artificial food additives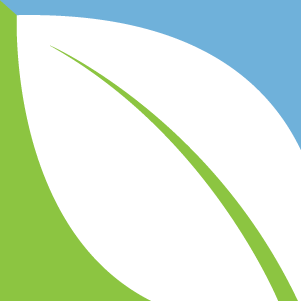 (NaturalHealth365) Food additives are on the rise despite growing public concern over the safety of these toxic substances. Over the course of 50 years, the Food and Drug Administration has taken the liberty to approve more than 9,000 additives for use in food packaging and preparation, though there is little or no research to support their safety for consumption.
As the government continues to ignore the potential dangers of food additives, responsibility has fallen on private companies to change the standards for food in America. Recently, the major U.S. food chain, Panera Bread, announced its plans to remove artificial food additives from its menu by the year 2016. The ban is a corporate response to the growing demands of consumers for greater transparency and natural (safe) ingredients.
Panera salad dressing gets a serious 'make-over'
Panera Bread acknowledges it will take some time to fully remove the additives it deems 'unacceptable' from its foods. However, the company announced its first major milestone would be effective immediately. Beginning Wednesday, May 6, 2015, each Panera salad dressing served in the chain's restaurants were officially free of preservatives and other artificial ingredients, such as sweeteners, colors and flavorings.
The average consumer may not even be aware that Panera salad dressing once contained ingredients like hydrogenated soy protein, maltodextrin, cellulose gel and hydrolyzed soy and corn protein – which were loaded with genetically modified organisms. However, removal of these ingredients is likely to have little, if any, negative effect on the quality of the product. In fact, the majority of food additives are put in salad dressings for no other purpose than to improve their 'appearance.'
Healthy changes are on the horizon for Panera Bread
Despite Panera Bread's commitment to natural ingredients, the company still has plenty of work to do. While the company has already removed brominated vegetable oil and all parabens, there are still many dangerous substances lurking on the menu. Some of the additives on Panera's self-published 'No-No List' include partially hydrogenated oils, sulfites, FD&C colors, propylene glycol, BHA, and high fructose corn syrup. By 2016, however, the company aims to have eliminated all 150 dangerous additives from its foods.
As Panera Bread helps lead the charge toward clean eating, there is no reason other restaurants and food manufacturers cannot do the same thing. Several other companies have already made announcements concerning the removal of certain additives from their foods. For example, Kraft announced that due to consumer response, it will finally remove artificial colors from its popular macaroni and cheese products. Similarly, popular restaurant chain, Chipotle, is saying "no" to GMOs.
The government may not be forcing anyone to remove dangerous additives from U.S. foods, but consumers can continue to put the pressure on businesses and manufacturers who are resistant to change. It's time Americans send a clear message that clean eating is not just a passing trend, but rather the new norm in the United States.
Let's end the practice of promoting junk food and demand – with our purchasing power – clean, healthy (organic) food. It's the only way we'll see a change for the better.
Resources:
https://www.washingtonpost.com/national/food-additives-on-the-rise-as-fda-scrutiny-wanes/2014/08/17/828e9bf8-1cb2-11e4-ab7b-696c295ddfd1_story.html
https://www.panerabread.com/panerabread/documents/panera-no-no-list-05-2015.pdf
https://www.usatoday.com/story/money/2015/05/04/panera-panera-bread-fast-food-restaurants-dining-artificial-additives/26696823/%282%29
https://abcnews.go.com/Health/wireStory/panera-ceo-push-banish-artificial-ingredients-30813624
https://www.panerabread.com/en-us/company/food-policy.html