Environmental health organization sues Mott's for labeling pesticide laden applesauce "natural"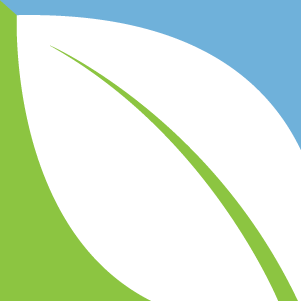 (NaturalHealth365) On May 5, 2017, national environmental health organization Beyond Pesticides sued Mott's applesauce under consumer protection law. They are alleging false and misleading claims by the Mott's brand that their applesauce is "natural" despite evidence showing that it contains a toxic pesticide.
Residues of the neonicotinoid insecticide acetamiprid were found in Mott's applesauce, says the lawsuit filed by Beyond Pesticides.  Neonicotinoids insecticides are particularly toxic to pollinators, making them harmful to the ecosystem and, of course, dangerous to people.
Mott's products labeled all natural despite presence of neonicotinoids
The plaintiff Beyond Pesticides claims that the presence of neonicotinoids in their applesauce should disqualify these Mott's products from being labeled "natural" or as containing "all natural ingredients."  The case was filed under the Consumer Protection Procedures Act of the District of Columbia against The Dr. Pepper Snapple Group, which is the parent company of Mott's applesauce.
Beyond Pesticides says that using phrases like "all natural" on the packaging is misleading, causing consumers to wrongfully believe the products don't contain any synthetic or harmful substances.  Persons who buy foods labeled as such often do so in an effort to be healthier and kinder to the ecosystem.
Most consumers believe that buying foods labeled "natural" lowers their exposure to potentially harmful chemicals and ingredients. However, the fact that Mott's products contain a pesticide that adversely affects pollinators runs counter to what many of these consumers are trying to accomplish. Clearly, this applesauce does not contain all natural ingredients.
Pesticide warning: Toxic food products especially harmful to children
The European Food Safety Authority and scientific literature caution consumers and growers about the effects of neonicotinoid insecticides such as acetamiprid on human health. They are particularly harmful to the health and safety of children who are still developing.
Specifically, scientists say acetamiprid affects key neurons and can cause negative effects to brain development. Kids are naturally at higher risk from pesticide exposure due to their lower relative body weight, and the effects on their developing organs and systems could be quite harmful. The Beyond Pesticides organization is being represented by the Richman Law Group.
It's common sense: Labeling pesticide-tainted food as "natural" is misleading and undermines the intentions of health-minded shoppers.  In addition, to clearly state the obvious, any food grown with pesticides such as neonicotinoids should not be labeled natural under any circumstances.
Pesticides linked with cancer, Parkinson's, Alzheimer's disease, developmental disorders and sterility
Pesticides cause around 200,000 deaths per year worldwide and up to 41 million cases of adverse reactions, according to United Nations data. This impact is considered "catastrophic" and is a violation of human rights. Chronic exposure to pesticides has been linked with many types of cancer as well as Alzheimer's disease, Parkinson's disease, developmental disorders, hormone disruption and sterility.
While the EU has banned the use of neonicotinoids in crops, the U.S. still allows them. Let's press on for greater awareness of this problem (share this article), so that we realize the day when NO food on supermarket store shelves contains this harmful pesticide.
References:
https://www.beyondpesticides.org/assets/media/documents/Motts%20Press%20Release.050517.2.pdf
https://naturalnews.com/2017-03-22-report-pesticide-poisoning-has-resulted-in-200000-deaths.html