Contamination ALERT: Pesticide residue warning issued by the FDA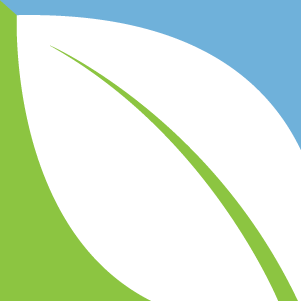 (NaturalHealth365) Public concern about pesticides in food continues to be a hot topic, and there's been a lot of debate surrounding what is and isn't safe for humans to consume. Scientists and consumers continue to worry about how pesticide residue may contribute to reproductive problems and chronic  disease.
Fueling those concerns is the latest analysis released by the U.S. Food & Drug Administration (FDA) on the levels of pesticide residues found in vegetables, fruits, and other foods we put into our bodies. This report shows that the majority of domestic fruits and vegetables we're eating are contaminated with pesticide residues.
Disturbing test results from fruits and vegetables
According to the FDA report, 84% of domestic samples of fruits are contaminated with pesticides, while pesticide residue was found in 53% of vegetables. These samples were taken from across the country, including Wisconsin, Kansas, California, New York, and Texas.
Take a closer look at the report, and you'll quickly find the foods you definitely want to avoid at the supermarket. About 94% of grapes contained pesticides, as well as 99% of strawberries. Apples are problematic, too, with 88% of apple juice and apples containing pesticide residues.
However, take a look at imported fruits and veggies, and there's a big difference. Only 46% of vegetables and 52% of fruits imported into the country tested positive for pesticide residue, with samples coming from various countries like Canada, Mexico, India, and China.
Even more disturbing was that among the hundreds of various pesticides found in foods, traces of DDT – an insecticide banned long ago – were also found. Glyphosate and chlorpyrifos were also discovered.
By the way, DDT has been previously linked to miscarriage, infertility, and breast cancer.  And, chlorpyrifos has been found to cause neurodevelopmental issues in young children.
FDA, EPA, and USDA continue to assert there's no need to worry
Despite the alarming prevalence of pesticide residues in domestic foods, the FDA, as well as the U.S. Department of Agriculture (USDA) and the Environmental Protection Agency (EPA), continue to assert that there's no need to worry about pesticides in our food supply.  In fact, sadly, the EPA continues to support the use of both chlorpyrifos and glyphosate in U.S. food production.
Currently, the U.S. regularly allows higher levels of pesticides in foods than other developed countries across the world. As the legal amount of pesticide residue allowed in our food rises, scientists have become alarmed about the risk that comes with regularly consuming pesticides. It's estimated that over 90% of individuals in the United States have pesticide residue in their blood and urine, and studies have linked pesticide exposure with health problems and infertility.
No doubt, as the use of pesticides in foods continues to be a major health concern, the best way to avoid the health risks of consuming pesticide residue regularly is to eat local, organically grown food.  With most of our fruits and vegetables contaminated with pesticides, switching to organic produce has never been a more intelligent choice.
Sources for this article include: