Glyphosate linked to severe cases of liver disease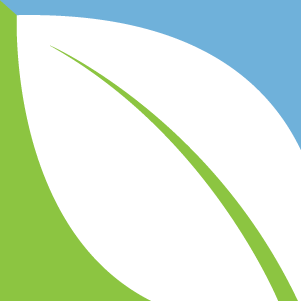 (NaturalHealth365) Turns out that the primary ingredient found in the popular herbicide product, Roundup is killing more than just weeds.  In fact, liver disease has become a huge concern for anyone exposed to this toxic substance.
Currently, glyphosate (the main ingredient in Roundup) is the most commonly used herbicide within the U.S.  And, for those who don't know, this weed killer was patented back in the 1970s by Monsanto – one of the most hated corporations in the world.  Today, the sales of this herbicide are responsible for about half of the company's revenue each year.
In the past, glyphosate has been linked to liver disease and kidney problems in animals.  But one new study, which is the first of its kind, found that the ingredient has adverse effects on the human liver.
Conducted by researchers at the University of California San Diego School of Medicine and published in Clinical Gastroenterology and Hepatology, lead researcher Paul J. Mills wanted to find out if it was exposure to the herbicide glyphosate contributing to liver disease.
Evidence that glyphosate – in our food supply – triggers liver disease
This recent study took a look at the amount of glyphosate found in the urine samples of two groups of patients – one group had nonalcoholic steatohepatitis (NASH), a type of nonalcoholic fatty liver disease, and the other group had no liver disease.  No matter the ethnicity, age, BMI, or race, the group of patients who had NASH showed a significantly higher amount of glyphosate residue in their urine.
When combined with the previous animal studies, Mills suggests that there's a very concerning link between the glyphosate that's found in our food supply and the increase in nonalcoholic fatty liver disease. Over the past 25 years, the amount of commercial glyphosate found in our food supply has been on the rise, and over that same time, liver disease has also been on the rise.
Glyphosate is only one of many synthetic chemicals damaging our health
Researchers believe that additional studies need to be done because glyphosate is only one of the many synthetic chemicals that we're exposed to in our food supply and the environment. While this new study shows a definite link between exposure to this herbicide and liver disease in humans, there's still plenty of research that needs to be done.
For example, Mills wants to try putting patients on an all-organic diet and track them over time to determine how eating an herbicide-free diet could affect liver disease.  Naturally, we – at NaturalHealth365 – think that's a great idea!
With studies showing the dangers of glyphosate-based herbicides, perhaps it's time for regulators to re-evaluate the use of this chemical on our food supply. But until then, making the change to an organic diet would be an excellent way to reduce your exposure to this unwanted substance.
Editor's note: Click here to access the Fatty Liver Docu-Class, hosted by your truly Jonathan Landsman.  This event features 33 top experts on liver health and integrative healthcare.  You'll discover how to detoxify the body and avoid unwanted disease symptoms.
Sources for this article include: