NH365 135: Toxic Water Warning with Robert Bilott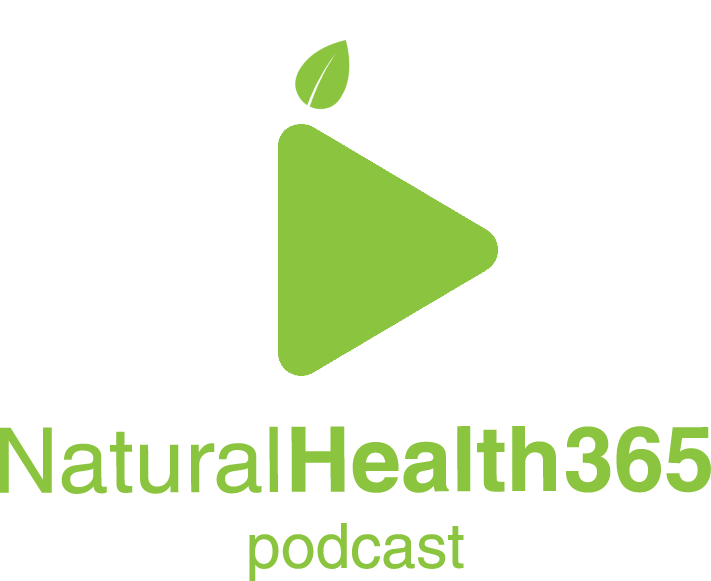 Or if you're looking for the audio-only version...
---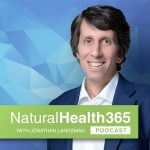 Today, on the NaturalHealth365 Podcast, Jonathan Landsman talks to Robert. A Bilott, an American environmental attorney from Cincinnati, Ohio with over 30 years of professional legal experience about the dangers of toxic water. Millions of people remain completely uninformed about what corporations have done to the public drinking water plus much more!
The interview begins with Jonathan asking about the famous case where Mr. Bilott represented Wilbur Tennant of Parkersburg, West Virginia whose cattle were "mysteriously" dying and no one seems to care. The farm was downstream from a landfill where DuPont had been dumping hundreds of tons of perfluorooctanoic acid and how they came to know each other through Mr. Bilott's grandmother.
Toxic water battle: Environmental attorney beats major chemical company
Next, Jonathan brings up the point about how powerful and intimidating some of these larger corporations can be and how they deter people from speaking up against their horrific behavior against humanity. Mr. Bilott further validates these statements by explaining just how powerful DuPont was and how they used strong-arm tactics on this concerned farmer – with the hope to keep him quiet for 10+ years while watching his cattle died one by one.
Jonathan then goes on to praise Mr. Bilott, proclaiming that he was the person GOD must have chosen for the very purpose of fighting these large chemical companies on behalf of all of us. As you listen to this podcast, you will clearly appreciate the value of persistence, as it relates to seeking justice in this world.
A perfect example of how "things are meant to be"
As the interview continues, Mr. Bilott explains how "the stars were perfectly aligned" in order for this legal case in particular to come into fruition. He explains how perfect it was that Wilbur Tennant was located in his hometown, how amazing it was that Mr. Tennant knew his grandmother, and how Mr. Bilott was in the area doing the exact job (environmental legal work) that was needed!
Mr. Billot continues to explain that if this situation was to happen now that it would be nearly impossible to solve with everything in an office setting being digital and the limited access to files without the right clearance.
Later in this NaturalHealth365 Podcast, Mr. Bilott talks about how this over 20 year process was absolutely critical in order to educating the public and how exhilarating it was to have a film produced, "Dark Waters" – that would help open the eyes of many American to the evil of DuPont.
Beware: Governmental "health" agencies don't really seem to care
Most importantly, Jonathan brings up how many of these national "health" organizations are extremely corrupt and how many of them are in the pockets on these big corporations allowing these unregulated chemicals to be used. Mr. Bilott affirms these facts by explaining how flawed the way laws and regulations are made, as well as the way science is conducted and published in the United States.
Mr. Bilott uses the example of how the government gave DuPont discretion on whether or not to disclosed if they believed these chemicals were really harmful. The scariest part about this the according to Bilott "This is happening til this day!"
As the interview moves along, Jonathan and Mr. Bilott make the connection between the COVID-19 pandemic and how these PFAS chemicals in our food are compromising our immune system from the moment we are born. Also explaining how the legal system "puts the burden of proof on the people who are exposed!" and how this practically makes these huge companies legally untouchable.
Mr. Bilott then explains how some of these cases were resolved and how these citizens were able to conduct studies in order to prove the effects of these chemicals they are being exposed too and they were able to win a settlement total of over $600 million!
Finally, Jonathan and Mr. Bilott talk about the importance of being aware of how these companies are moving behind the scenes. Unfortunately, these companies have the mainstream media and social media/tech companies in there back pockets and are able to silence so many people opposed to their activities.
About Robert A.Bilott
A seasoned and internationally-recognized litigator, advocate, and author, Mr. Bilott represents a diverse range of clients on a wide variety of matters involving federal, state, and local environmental laws. For over 30 years, he has handled environmental issues of regulatory compliance, permitting, and corporate/real estate transactions, as well as all aspects of litigation arising from such issues, from administrative hearings to multi-party, complex multi-district litigation, mass torts, and class actions.
Mr. Bilott has gained international prominence in connection with uncovering and disclosing the worldwide impact of environmental contamination by the "forever chemicals" known as PFAS, particularly PFOA and PFOS. To date, Mr. Bilott has secured benefits in excess of $1 billion for a wide array of firm clients adversely impacted by PFAS contamination.
During this podcast you will discover:
•Ways to protect and help build up your immune system to fight off viral infections
•How our legal system makes it practically impossible to hold these companies accountable and ways our government is changing to protect us as citizens!
*And, most importantly, the true value of passion, determination and persistence – when it comes to correcting injustices discovered in this world.
To contact Robert A. Bilott. – visit:
https://www.taftlaw.com/people/robert-a-bilott
LIKE AND SUBSCRIBE TO THE NATURALHEALTH365
https://www.NaturalHealth365.com
For more Health news please follow us on:
Facebook: https://www.facebook.com/NaturalHealt…
Instagram: https://www.instagram.com/naturalheal…
Twitter: https://twitter.com/NatHealth365
Linkedin: https://www.linkedin.com/company/natu…