Poland Spring water is a 'colossal fraud,' lawsuit claims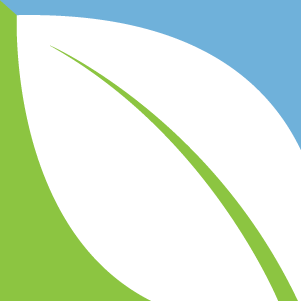 (NaturalHealth365) It has come to light that the marketing of the Nestle company's Poland Spring water may very well be totally fraudulent.  And, I guess we shouldn't be surprised – when you consider it's owner (Nestle) has a long history of scandals.
Eleven people are claiming that Nestle's marketing and sales of Poland Spring water has been "a colossal fraud perpetrated against American consumers." The suit was filed in Connecticut where the Nestle company is based, but the plaintiffs hail from New York, New Jersey, Rhode Island, Massachusetts, New Hampshire, Maine and Vermont.
Poland Spring water is actually ordinary groundwater, plaintiffs say
The people involved in the filing of the suit say that the water, despite having a name that implies it came from a spring, is actually not spring water at all. They are filing the suit because they say they would not have paid a premium for the water had they known it was not actually from eight different natural springs located in the state of Maine, as claimed by the company.
Far from being "100% Natural Spring Water," the plaintiffs say the Poland Springs water is just ordinary groundwater from wells. The plaintiffs claim the water is derived from the water table of saturated plains and valleys located within just a few feet of the earth's surface – not from springs located deep within the ground, as Nestle claims.
Company claims of producing 1 billion gallons per year from 8 springs defy natural laws
The FDA requires all water that is bottled and labeled as spring water should be collected from a naturally occurring spring at its source, or from a well that that is hydraulically connected to a spring and draws directly from it.
The Nestle Waters North America branch is sticking to their slogan at this time, saying the claims made in the lawsuit are without merit. They maintain their product meets all of the state regulations related to collecting, bottling, labeling and selling spring water and that lawsuit is a blatant attempt to manipulate the legal system.
If springs really are located at the eight sites, they would have to be generating 245 gallons of spring water per minute to create the 1 billion gallons the company bottles per year. They say that basic physics just does not support this level of output – it would have to be flowing like a geyser. Also, there is absolutely no photographic proof of any of these springs.
Actual "Poland Spring" no longer exists
The famous Poland Spring located in the Maine city of the same name actually went dry about 50 years ago – decades before Nestle began manufacturing bottled water under this name.
All of this evidence points to unlawful claims by the Nestle company. Those who have filed the suit are seeking certification as a class action lawsuit, an injunction and a minimum of $5 million in damages.
You can read the court documents here.
Editor's note: If you drink bottled water – of any kind – read this NaturalHealth365 article. (you'll be glad you did)
Sources for this article include: