Just released: Monsanto secret documents expose scientific manipulation and collusion with corrupted EPA officials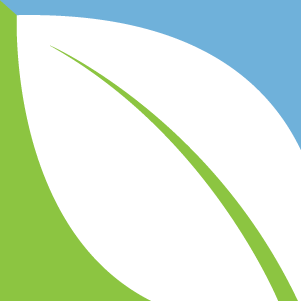 (NaturalHealth365) Monsanto – 'the most hated company in America' – is not having a good week. A trove of internal corporate documents has now become public, and the contents – which reveal the agrichemical giant's attempts to cover up the toxicity of Roundup – are nothing short of explosive.
The documents clearly show the outrageous extent of Monsanto's deceptive practices – and its shameful collusion with the U.S. Environmental Protection Agency (EPA), a federal regulatory agency entrusted with protecting the health of the American public. Keep reading to discover some revelatory "bombshells" that should have Monsanto bigwigs shaking in their boots – and that leave the EPA with some explaining to do.
Secret documents allow "a look behind the curtain," exposing bribery, subornation of perjury, collusion and more
The 700 pages of secret communications, which include e-mails, correspondence, reports and texts, were obtained through court-ordered discovery by the law firm Baum, Hedlund, Aristei and Goldman. The company is suing Monsanto on behalf of over 800 people who allege that exposure to Monsanto's glyphosate-based herbicide Roundup caused them or family members to develop non-Hodgkin lymphoma, a form of blood cancer.
The newly-released documents reveal a longstanding pattern of corporate malfeasance and offenses, providing ample evidence that Monsanto deliberately stopped, suppressed and concealed studies that suggested the carcinogenic nature of glyphosate – as well as establishing cozy relationships with EPA officials and putting EPA personnel on the company payroll as "expert consultants."
Revealing one "bombshell" after another, the explosive documents clearly show that Monsanto executives engaged in a host of reprehensible acts.
The offenses include bribery, suborning perjury from regulators and scientists, ghostwriting scientific publications, suppressing information, imploring editors of scientific journals to retract studies and paying for peer review – all in an attempt to conceal information about Roundup's toxic and cancer-causing properties, and the risk to human health and the environment.
Click this link to see the actual documents – including a summary of their contents and an explanation of their relevance to the case. (You won't believe what you're reading!)
"Monsanto's claims about glyphosate safety were a myth" – attorney for the plaintiffs
According to Robert F. Kennedy, Jr., a lawyer for one of the plaintiffs, Monsanto created a "myth" of glyphosate safety, helped along by "amoral propaganda and lobbying teams."
An email chain shows that Monsanto personnel were involved in scientific publications without disclosing the inherent conflicts of interest. A top Monsanto executive, Dr. William Heydens, played a significant role in drafting and editing a manuscript in opposition to the International Agency for Research on Cancer's classification of glyphosate as a probable human carcinogen.
The material was presented as being written by "expert consultants." However, Heydens efforts mean that he was "ghostwriting" material – while not revealing his role.
Tellingly, one email reveals that at least one Monsanto consultant, Dr. John Acquavella, refused outright to participate in the sham – and explained his reasoning. "I can't be a part of deceptive authorship on a presentation or publication – we call that ghostwriting, and it is unethical,"Acquavella noted.
It appears that other scientists, however, participated in the process, with one document showing that Dr. David Saltmiras listed "ghost writing a cancer review paper" as a service he provided for Monsanto.
Scientific journals are being pressured for retractions
One of the most disturbing revelations concerns an email chain involving Monsanto officials, which attests to their successful efforts to have a landmark study retracted. The research, conducted by Professor G.E. Seralini, showed that glyphosate causes cancer in rats. The article was ultimately retracted by the journal Food and Chemical Toxicology, in which it was originally published.
Correspondence between Monsanto officials makes it clear that they plotted extensively to urge fellow scientists to engage in a letter-writing campaign to have the article retracted – all without appearing to be directly involved. (FYI: The editor of the journal, Wallace Hayes, was on Monsanto's payroll as a consultant. Can you say: "conflict of interest?")
And there is much, much more.
Other documents show that Monsanto routinely attacked or tried to suppress scientific studies that showed glyphosate's carcinogenic qualities.
Executives brainstormed about methods of combating a study publicized by the environmental group Beyond Pesticides – which showed an association between glyphosate and non-Hodgkin lymphoma – and schemed to discredit and defund the IARC after the agency reported that glyphosate was a probable carcinogen.
Monsanto scientist acknowledges outright – "We have not done the necessary testing"
In what is probably the most significant series of internal emails, a top scientist at Monsanto admits to insufficient testing of Roundup.
In one email, Monsanto lead toxicologist Donna Farmer insists that the company "…can not say Roundup is not a carcinogen." The reason? "We have not done the necessary testing… to make that statement." The formulations studied, Farmer added, were "not anywhere near the level of the active ingredient."
Other emails make it clear that Monsanto experts have long been aware of the following: that glyphosate produces genotoxicity and oxidative stress, that surfactants in the Roundup formulation play a role in tumor formation, that glyphosate releases dangerous formaldehyde and N-nitroso compounds, and that use of glyphosate had resulted in acute toxicity and death of test animals.
It is also clear that Monsanto scientists were reluctant to conduct studies on glyphosate, or Roundup, because they, themselves, believed the results would reveal a cancer risk. And: they had fully expected that lawsuits would surface. (Why would this be the case, if Roundup is as harmless as they publicly claimed?)
Other documents and text messages reveal that Monsanto collaborated with the EPA to delay or circumvent glyphosate review.
Emails show that Monsanto executives had an intimate and collusive relationship with Jess Rowland, formerly of the EPA's Office of Pesticide Programs – a relationship that appears to have facilitated an EPA finding that glyphosate is not a carcinogen.
Big legal trouble for the biotech industry: What happens next?
Baum, Hedlund has sent copies of the material to the EPA's Office of Inspector General Arthur Elkins, Jr., currently investigating whether illegal collusion took place between the EPA and Monsanto. (These documents should make it abundantly clear).
The law firm has also sent the material to the California Office of Environmental Health Hazard Assessment (recently sued by Monsanto for designating glyphosate as a known carcinogen.) The implications of the documents are now reverberating throughout Europe, where regulators are trying to decide whether or not to reauthorize glyphosate.
Meanwhile, the lawsuit continues to make its way through the US District Court for the Northern District of California, while Monsanto – of course – continues to publicly maintain that it is not "biologically plausible" for Roundup or glyphosate to cause cancer.
Likening the secret Monsanto papers to the documents that brought down the tobacco industry, Kennedy sums it all up: "Monsanto has been spinning its lethal yarn…and suborning perjury from regulators and scientists who have all been lying to American farmers, landscapers and consumers."
But, will Monsanto finally be made to answer for its crimes? (we hope so)
Sources for this article include: