NH365 013: Raw food – Healing the body naturally – Part 2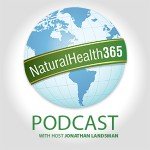 (NaturalHealth365) If you're looking to improve your digestion, metabolism, energy levels or mental clarity – then, enjoying a raw foods diet may be the answer for you.  What can raw foods do for you?
According to Dr. Susan Smith Jones, "it is this type of diet that restores harmony to the body, mind, and spirit, and replenishes our life force. In order to bring a sacred balance into our lives, we must choose foods that not only nourish all the cells of our body, but also feed our souls."
If you missed 'Part 1' of this program – click here to hear the first episode.
Links related to the show:
1. To learn more about Dr. Susan Smith Jones – visit: SusanSmithJones.com
2. Subscribe to the NaturalHealth365 newsletter to receive lots of great health gifts + the latest news and information on natural health solutions
3 reasons to consider a raw food diet
1. Raw food gets you back in touch with the healing power of nature.
Most people tend to equate 'success' with having the ability to go out to restaurants. But, with that lifestyle, you tend to increase your risk of getting sick from GMOs, increased pesticide exposure, food poisoning plus many other issues like too much sodium and sugar.
When you begin to eat a raw food diet – it encourages you to connect with your food (and nature) by preparing more meals at home – which tends to be healthier, more nutritious and relaxing – once you get into the habit. To make the transition easier, get recipe ideas from a cookbook or, better yet, take a class to learn the basics. It really is fun and you'll make new friends!
2. A raw food diet can help eliminate food allergies.
Generally speaking, when eating more raw foods – you tend to eliminate the most common foods that cause allergies like, eggs, soy products, wheat (gluten), processed sugar and overly-processed (denatured) dairy products. Of course, some raw food diets include raw (cage-free) eggs, raw dairy and meat. But, for the most part, raw food items are plant-based.
Bottom line, once you remove foods that cause allergic reactions – you will feel amazing!
3. Eating raw foods will help to sharpen your senses.
By introducing more fresh (organic) vegetables, fruits, nuts and seeds into your diet – you will almost immediately notice your sugar cravings disappear.  As your cravings fade away, you'll notice your energy soar – along with an increased ability to think more clearly.
Obviously, as your mental focus improves and your nervous system calms down – you will notice a greater sense of connection to nature and spirit. This new found sense of spirituality will be an added bonus to eating raw foods.
What could be more important in life?
Once you begin to improve your diet – you will naturally begin to make other changes in your life, like getting more physically active – thanks to the increase in your energy levels. In addition, you'll begin to make healthier purchasing decisions for personal care and household cleaning products – because you quickly realize that less chemicals in your immediate living space is a good thing.
For some, this change in lifestyle habits may trigger a career change. As you learn about diet and nutrition, you may want to share the news with your family and friends. Just don't 'force' your ideas on anyone.
Leading by example, you may be surprised to learn how many others become interested in your lifestyle habits. As you help others, this may spark your interests in becoming a health coach or trainer. And, with technology the way it is today, it's easier than ever to share your knowledge with the world.
As you listen to this program, be sure to take notes and share the good news through social media.  Here's what we'll discuss in today's program:
Energizing enzymes
Antioxidants galore
Glowing wellness
Svelte waistlines
Kicking chronic disease
Pain-free joints
Happy guts
Awesome anti-aging
Dynamite detox
Creative cuisine
Spiritual benefits
At the end of the show – Dr. Jones will talk about her 3-day to 3 week raw food detox plan. Do you know anyone looking to improve their health? If so, do them a favor and share this program.  Enjoy the show!