Rheumatoid arthritis symptoms reduced by taking quercetin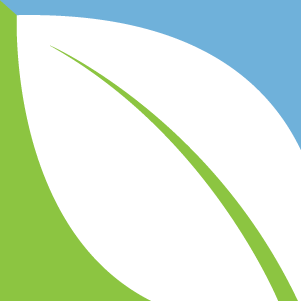 (NaturalHealth365) More people are awakening to the power and health benefits of quercetin than ever before. Now a recent study has proven this beneficial compound offers relief for the painful symptoms of rheumatoid arthritis. It also helps to slow its progression.
Quercetin is a flavonoid found in numerous colorful fruits and vegetables including berries, grapes, onions, citrus fruits, apples and onions. It is also present in olive oil, red wine and green tea. While eating plenty of these healthy foods is always advisable, some prefer the convenience of taking a daily quercetin supplement.
Quercetin reduces both inflammation and rheumatoid arthritis progression
Quercetin is loaded with healthy antioxidants, which help this healing compound to fight free radicals in the body. Free radicals are chemically reactive substances that damage the DNA and cell membranes. They also contribute to cell death.
The recent rheumatoid arthritis study was a randomized, double-blind trial of female participants currently suffering from the autoimmune disease. A total of 40 patients were given either a placebo or 500 milligrams of quercetin per day for eight weeks.
Participants' blood was tested both before and after the eight week period and analyzed for inflammation markers related to the disease. Their blood was also tested for ESR levels to calculate disease activity. Quality of life and level of disability were also assessed. (The results were remarkable – keep reading)
Reduction in rheumatoid arthritis symptoms adds to array of quercetin health benefits
After the trial, those who took quercetin reported less early morning stiffness and compared with pretreatment levels. Those taking a placebo reported no significant changes. Inflammation markers and ESR levels were also improved in the quercetin group.
An article about the study appeared October 6, 2016 in the Journal of the American College of Nutrition. Researchers say they believe this is the first study of its kind to examine quercetin effects on rheumatoid arthritis symptoms. They reported that ongoing, consistent use of quercetin is likely required to receive all of its benefits.
Some of the other known benefits of quercetin include:
Cardiovascular health: The consumption of flavonoids like quercetin support cardiovascular health by encouraging blood flow and contributing to optimal cholesterol levels. It is also effective in regulating blood pressure.
Respiratory health: Quercetin seems to have a soothing effect on the respiratory system, inhibiting the histamine response and providing relief from allergy symptoms as well.
Fights cancer: Numerous studies have shown the effectiveness of quercetin against various types of cancer. Its antioxidant properties have a protective effect that can stop cancer growth in its tracks. A Chinese study showed quercetin had antitumor effects against breast cancer, and quercetin intake has also been linked with a lowered risk of lung cancer, colon cancer and gastric cancer.
Stress protection: When the body is stressed, it produces a "fight or flight" hormone called cortisol. When in ongoing stress, the continual production of cortisol can damage tissues and cause the breakdown of protein in the body. Quercetin helps to suppress and regulate cortisol production.
With so many health benefits of quercetin including a reduction in rheumatoid arthritis symptoms, everyone should be getting more of it. While eating fruits and vegetables daily is always wise, you can also take quercetin in supplement form.
Editor's note: The NaturalHealth365 Store NaturalHealth365 Store offers the finest quality (liposomal) vitamin C + quercetin on the market.  Click here to order today.
References:
https://www.lifeextension.com/Newsletter/2016/11/Quercetin-supplementation-improves-rheumatoid-arthritis-symptoms-and-disease-activity/Page-01
https://www.ncbi.nlm.nih.gov/pubmed/20887269
https://www.ncbi.nlm.nih.gov/pubmed/22470478
https://www.ncbi.nlm.nih.gov/pubmed/19402938
https://www.ncbi.nlm.nih.gov/pubmed/17951477
https://www.ncbi.nlm.nih.gov/pubmed/23858960
https://www.ncbi.nlm.nih.gov/pmc/articles/PMC3820718