Vitamin D deficiency linked to increased risk of muscle injury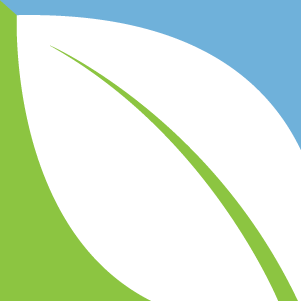 (NaturalHealth365) Awareness of the potent health effects of vitamin D has been on the rise in recent years. Getting sufficient vitamin D is linked with a healthy immune system response, faster healing times and stronger bones, while vitamin D deficiency is linked with a higher risk for cancer, dementia, MS and a range of other health issues.
While vitamin D benefits and studies had been mainly focused on older individuals, science is now underscoring the benefits of vitamin D for adults of all ages when it comes to avoiding muscle injury.
Vitamin D deficiency below 20 ng/mL increases muscle injury risk
A study of top level college football athletes found that well over half of them had a vitamin D deficiency. This made them more vulnerable to muscle injury, including "sports hernia" and lower body muscle strains, according to researchers from the Hospital for Special Surgery (HSS).
The college athletes studied were participating in an event called the NFL Combine. The National Football League's Scouting Combine allows scouts, coaches and general managers to evaluate top college football players who are trying to go pro.
The researchers found a distinct correlation between low serum vitamin D levels in college athletes and increased risk of sports hernia (core muscle injury) and lower extremity muscle strains.
Vitamin D benefits include stronger muscles and fewer games missed
The study involved 214 participants with an average age of 22. Baseline data such as injury history and body mass index (BMI) was collected. The researchers noted whether the athlete had ever missed any games because of a core muscle injury or lower extremity muscle strain.
Around 60 percent of the players were found to have a vitamin D deficiency (below 20 ng/mL), with 22 athletes showing a severe deficiency. A much higher prevalence of core muscle injury and lower extremity muscle strain was found in the low vitamin D group.
Of the 14 participants who missed games due to muscle strain, 86 percent of these individuals had a vitamin D deficiency. The study results were presented at the March 16, 2017 American Academy of Orthopaedic Surgeons Annual Meeting.
Over 40 percent of American adults have a vitamin D deficiency
The study results underscore the role that vitamin D plays in muscle strength and functioning. These results can bring new awareness of vitamin D benefits for individuals in their teens and twenties.
Most research about vitamin D has focused on the aging population as the group most at risk for health issues related to vitamin D deficiency. This new research highlights the impact of vitamin D intake on reducing the risk of muscle injury and allowing athletes to function at the highest levels possible.
While the best source of vitamin D is sun exposure, supplementation can help anyone to reap vitamin D benefits. It is estimated that at least 40 percent of U.S. adults are vitamin D deficient.
Of course, a blood test can determine if you are at risk.  Check with your doctor or nutritionist to find out how much daily vitamin D you should be taking.  And, if needed, look for a quality nutritional supplement.
Editor's Note: The NaturalHealth365 Store offers the finest quality vitamin D/K2 liquid supplement on the market.  Click here to order today.
References:
https://www.sciencedaily.com/releases/2017/03/170317102355.htm