Create beautiful skin with a special 'regenerative' smoothie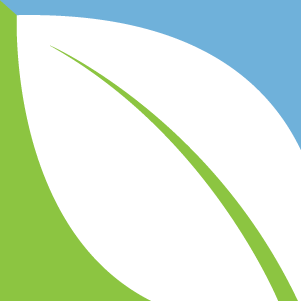 (NaturalHealth365) There's nothing more beautiful and refreshing than skin that feels smooth, clean, clear and soft. Unfortunately, as we age, our skin can look rough and undesirable.  So, the question remains: 'can a smoothie really help me look better?'
It's time to get ready for some great news.  There is a natural way to transform your face and overall appearance – within just a few weeks – using a special blend of fruits and vegetables. (keep reading for my special recipe)
Fascinating fact about our skin
Our skin is the largest organ of our body? In fact, it's larger than any of our internal organs, and our skin can be a tell-tale sign how healthy we are. It shows us how well we are digesting and assimilating our foods as well as showing us if we need to be hydrated.
Let's face it, most of us are chronically dehydrated, which is a major reason why we age rapidly as well as suffer from a wide variety of health problems including skin cancer.
Fruit to the rescue!
First and foremost, all fresh fruits do an amazing job to create superior health. Since our skin is the largest organ of our body, we need to make sure it's getting what it needs.
Cleaning out our intestines, large and small, is probably the best way to clear our skin. So, let's just say this must be done in tandem to eating more and more fresh organic fruits – which will ultimately help to clean our intestines.
However, you can get a jump start, so to speak, if you find a good colon cleanser. Additionally, try looking into enzymes and probiotics to help with regenerating the skin back to a more youthful glow.
A personal story about glowing skin …
One late summer, I think Jay and I consumed about 25 organic cantaloupes per week for a month. You know, late August to mid-September they are at their finest …
Anyway, our skin was glowing!  Jay has always said, eating about 5 pounds of fresh organic fruit daily is vital not only to keeping our skin beautiful but also for bringing in the best (easy-to-digest) pure and perfect mineral-rich water into our system.
The 'secret' smoothie ingredients for glowing skin
Hydration is the key to beautiful skin, but just drinking water is not the best way to establish beautiful skin. Drinking, these pure mineral waters extracted from fresh organic fruit is the best way.
So, that begs the question, which fruits are the best? From what I gather from Jay and other experts, these are the top 10 fruits and veggies to eat:
Papaya
Cantaloupe/Honeydew Melons*
Avocados
Mangos
Pomegranates
Apricots
All Berries
Apples
Bananas
Peaches
Now, what if we combine them? Combining them can definitely enhance their powers. We suggest not to juice your fruits, with the exception of hard fruits such as apples.  Keep in mind, most fruits are between 93 to 99% water, so why juice them?
Let's save as much as we can from the fruits by gently blending them as to preserve their natural mineral waters.
*One exception to the rule: Best to always eat, blend or juice your melons alone. (no combining)
Here's a great smoothie – we highly recommend …
Fresh Coconut and its water (MCFA)**
2 Ripe Peaches (you can substitute berries, if peaches are out of season)
1 Papaya (seeds included)
1 inch fresh Ginger Root, peeled
1 Banana
1/2 Lemon (no peel)
Fresh mint to garnish
1 cup ice (not necessary)
Blend slowly to preserve the nutritional potency, pour and enjoy! (Serves 2)
**MCFA – this means medium chain fatty acids. Omega 3 cannot be found in coconuts – which help our skin's elasticity, however, we are using it here in this smoothie because of its magnificent ability to help kill off bacteria/fungus/herpes/candida. which contribute to poor skin health.
About the author: Linda Kordich has been married for 33 years to Jay Kordich, world renown health educator and the "Father of Juicing". She is the co-author of their new book, Live Foods Live Bodies and teaches throughout the world on the 'Powers of the Gentle Art of Foods and Juices'. For more information about Jay and Linda Kordich – visit: JayKordich.com