"Shelter In Place" CAUTION: How social isolation changes the brain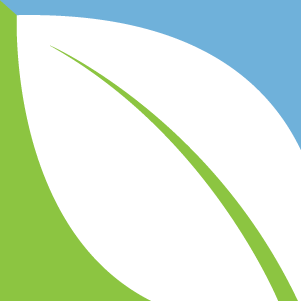 (NaturalHealth365) As the COVID-19 pandemic continues, millions of people around the globe are forced to hunker down. Shelter-in-place and stay-at-home orders have increasingly cut people off from society, and even in countries and cities where executive orders aren't prohibiting public and private gatherings, "social distancing" is being practiced to mitigate the spread of the virus.
But beyond the inconvenience, boredom, and cabin fever commonly associated with long-term social isolation, what sort of effect does it have on people's physical and mental health?
According to researchers at the California Institute of Technology, chronic social isolation transforms the brain by causing an overproduction of the neural chemical Tac2/nkB; in turn – the overproduction of the Tac2 gene expression and production of NkB throughout the brain causes increased aggression and fear. The build-up NkB has debilitating effects on mental health in mammals, and it has long been associated with depression and post-traumatic stress in humans.
And that's just the beginning.
Understanding the physical and mental effects of long-term social isolation
Staying away from one another is not something that comes naturally to our species. We have hard-wired impulses for connection, especially during times of stress.
The short-term effects of social isolation have not been well-researched. It has been known to cause an increase in anxiety or depression "within days," but it depends on the extent to which a person feels they have the resources to cope with being hunkered down and cut off from society.
Long periods of social isolation, on the other hand, are known to increase a variety of health problems, including heart disease, depression, dementia, and even premature death. In 2015, researchers at Brigham Young University determined that chronic social isolation increases the risk of mortality by 29%.
The bottom line: While social isolation and social distancing will help stop the spread of COVID-19, it can have unintended consequences.
We have evolved to be social creatures … so what now?
As the crackdown on social gatherings continue and more and more shelter-in-place and stay-at-home orders are put into place, people around the world need to find creative ways to stay connected.
In Italy, one of the countries hardest hit by COVID-19, neighbors have gone to their balconies and windows to play musical instruments, embracing the language of music as a means to communicate, in what they call a Flash Mob Sonoro.
Texting, video chats (Skype, Zoom and FaceTime) or even a phone call can help avert loneliness and social isolation. Hyper-local social media platforms like Nextdoor are helping neighborhoods and communities stay connected during the coronavirus pandemic, and apps such as Facebook Messenger, WhatsApp, and House Party (which can handle up to eight people and allows groups to play games together) can help bridge social distances.
Long-term social isolation might change our brains, but our family and friends can help us cope with the increased fear, aggression, and stress associated with attempting to slow the virus's spread.
Sources used for this article: