NH365 062: The Urban Monk – Protection against stress in the modern world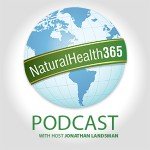 (NaturalHealth365) We now know that chronic physical, mental and emotional stress has a profound negative effect on our health. No doubt, even if it's hard to admit, our own lifestyle is often the main source of stress in our life – which can cause a wide variety of health problems, including heart disease and cancer.
Today, on the NaturalHealth365 Podcast, we'll ask our special guest Pedram Shojai if it's really possible to live a monk-like (low stress) lifestyle with all the distractions and temptations of modern living.  Surprisingly, the answer is YES and it's easier than you think.
Links related to the show:
1. Click here to order "The Urban Monk" by Pedram Shojai – I highly recommend it!
2. Subscribe to the NaturalHealth365 newsletter to receive our FREE shows, lots of great health gifts + the latest news and information on natural health solutions.
Program highlights:
How Pedram became a monk (for years!) and then, walked away … and why.
Find out what "The Urban Monk" really is and why you will LOVE this news.
Discover the secrets to inner peace and happiness – it's easier than you think.
The #1 cause for most chronic disease conditions and what you can do about it – today.
The awesome (practical) social purpose behind The Urban Monk plus a special message for you.
And, finally, what the future looks like for you and me. (Don't miss the end of this show)
Who is Pedram Shojai?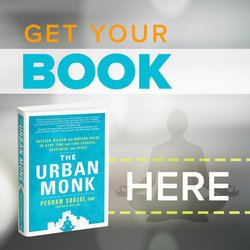 Pedram Shojai is a former Taoist monk, doctor of Chinese medicine, documentary filmmaker and founder of Well.org. As a student of biology at UCLA, Pedram had a series of profound mystical experiences that drew him to the Eastern esoteric arts.
He received a Master's degree in Oriental Medicine from the Emperor's College and then his Oriental Medicine degree from the Pan-American University. For the past 20 years, in addition to his medical studies, Pedram has been involved with Kung Fu, Tai Chi, Qi Gong, yoga and meditation with the goal of helping people to wake up and realize their true inner potential.
"My mission is to help enlighten the world through education, philanthropy, innovation, and conservation. I'm here to enjoy life and help bring peace and meaning to my world." – Pedram Shojai
Pedram is the author of the new #1 best-selling book, "The Urban Monk: Eastern Wisdom and Modern Hacks to Stop Time and Find Success, Happiness, and Peace" – click here to order your copy today!