COVID-19 testing called into question after a piece of fruit tested positive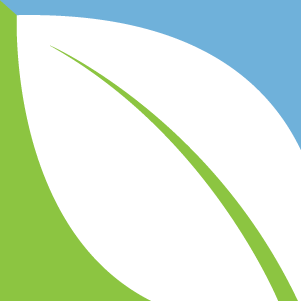 (NaturalHealth365) As COVID-19 testing ramps up around the world, many people are starting to feel cautious about the results (which, as of May 13, has us up to more than 4.3 million cases and 293,000 deaths). The big question on their minds: does a positive screen actually mean you have the pandemic disease?
It's a reasonable question to ask, especially when we consider what species have tested "positive" so far for the virus … as well as when we consider that certain entitites may actually benefit from all these positive results.
Are you POSITIVE about that? Goats and fruit now being "diagnosed" with coronavirus, Chinese data suggests HIGH false-positive rates among "asymptomatic" individuals
The president of Tanzania turned heads earlier this month when he admitted that samples taken from a goat, a sheep, and a regional fruit known as a pawpaw all came back as positive for COVID-19.
Hmm, now that's strange.

Now, we know SARS-CoV-2 is capable of zoonotic transmission (able to be spread between humans and animals). A Bronx zoo claims some of their lions and tigers have tested positive, and the Centers for Disease Control and Prevention (CDC) even confirmed that two domesticated cats have COVID-19 in New York City (although one of these cats came from a house with no known ill individuals).  But, a piece of fruit?
It seems apparent that the legitimacy and integrity of these COVID-19 testing kits is yet to be proven.
In related news, a team of Chinese researchers recently released a paper ahead of print in March 2020. In an effort to clarify the false-positive rate of COVID-19 testing, the researchers applied sensitivity analyses (standard for lab tests) to screen results of people who had close contact to laboratory-confirmed COVID-19 patients.
Based on their analysis, the researchers concluded – incredibly – that "nearly half or even more of the 'asymptomatic infected individuals' reported in the active nucleic acid test screening might be false positives."  False positive simply means that a test says you have a condition even when you don't – akin to a pregnancy test telling a woman she's pregnant even though she's not (…or a COVID-19 test telling a person they have COVID-19, even though they don't).
This paper has since been withdrawn ahead of print.  According to the editor, the reason is that the paper's "conclusions were depended [sic] on theoretical deduction, but not the field epidemiology data and further researches [sic] were needed to prove the current theory."
In other words, however compelling the study was, we need more data to corroborate the results. This is certainly due process for scientific inquiry. But the truth is, nobody knows for sure how accurate these COVID-19 tests really are – so we are depending on early studies like this one to help us clarify the matter.
By the way, here's a helpful description about lab tests from ARUP Technologies, a national reference laboratory associated with the University of Utah: "Laboratory tests are characterized by their ability to detect a positive case (sensitivity) and their ability to determine a negative case (specificity). So a sensitive test is less likely to provide a false-negative result and a specific test is less likely to provide a false-positive result."
In an ideal world, all lab tests would be 100% sensitive AND 100% specific. But of course, we're not in an ideal world. And according to the Center for Health Security of Johns Hopkins Bloomberg School of Public Health, many of the diagnostic COVID-19 tests approved for use the United States do not have any information yet related to their diagnostic accuracy.
Of course, there could be some characters who would be okay with a less-than-accurate test.
Speculations rise: Some people WANT positive COVID-19 tests, as potential natural treatments continue to be suppressed
Just think about what COVID-19 infection rates are driving: local lockdown policies, the development of potential "immunity passports" or, as the World Health Organization (WHO) calls them, "'risk-free certificates' that would enable individuals to travel or to return to work assuming that they are protected against re-infection."
Even the theory that hospitals are being incentivized to diagnose patients with COVID-19 holds weight.  FactCheck.org acknowledges this in an April 21 article when they write, "It is true … the government will pay more to hospitals for COVID-19 cases … by paying an additional 20% on top of traditional Medicare rates for COVID-19 patients during the public health emergency, and by reimbursing hospitals for treating the uninsured patients with the disease," all as a part of the Coronavirus Aid, Relief, and Economic Security (CARES) Act. 
USA Today corroborates these claims, alleging that hospitals and doctors get paid more if patients are diagnosed with COVID-19 or even presumed to have COVID-19 absent a laboratory-confirmed test, and that they get paid up to three times more if the patients are placed on ventilators.
In the meantime, we continue to hear about potential natural treatments that may help people fighting this pandemic disease and improve immune function – despite how swiftly these remedies are knocked down by media.
For instance, Madagascar president Andry Rajoelina has reportedly been voicing support for an herbal remedy being called COVID-ORGANICS. Its main ingredient: Artemisia annua or sweet wormwood, the dried leaves of which have long been considered to have medicinal properties in Madagascar.
A compound isolated from A. annua called artemisinin is already used in conjunction with other drugs to treat malaria. And even the regional WHO office in Africa reports that medicinal plants like A. annua are being considered as "possible treatments" for COVID-19.
We're curious to see how much these traditional medicines are supported by other global researchers.
Sources for this article include:
NYPost.com
Afro.who.int
Centerforhealthsecurity.org
NIH.gov
WHO.int
USAtoday.com
Worldometers.info
Nationalgeographic.com
News.mongabay.com
CDC.gov
Aruplab.com
IOL.ca.za