Macaroni and cheese products test positive for toxic chemicals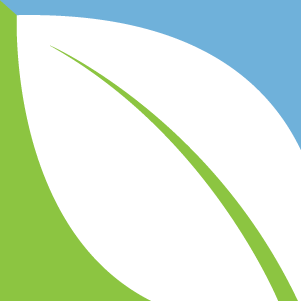 (NaturalHealth365) In an alarming revelation from food industry watchdogs, it's been found that 29 of 30 mac and cheese products test positive for toxic chemicals called phthalates.  Keep reading to learn more about why these food products should be avoided.
Phthalates are hormone-disrupting chemicals that have been known to alter thyroid functioning and lower testosterone, the male sex hormone. Exposure to phthalates during pregnancy and early childhood can disrupt brain development and cause children to struggle during their formative years. So, the obvious question remains, how bad is it … really?
Toxic chemicals detected in 8 of 9 Kraft mac and cheese products tested
Phthalate exposure can in turn lead to problems in adulthood both socially and in terms of employment prospects. Phthalates have also been linked with reproductive health problems, poor sperm quality in males as well as prostate and testicular cancer.
An independent laboratory was commissioned to test 30 boxed mac and cheese products for phthalate content. Phthalates were detected in 29 out of the 30 items tested and in 8 of the 9 Kraft food items. In total, 10 different phthalates were identified, and as many as six were found in one product.
In all cases, the phthalates were detected in the powdered cheese packet used to flavor the mac and cheese noodles. The most dangerous and widely banned phthalate in the world, DEHP, accounted for 60 percent of the phthalates found in the mac and cheese products tested.
Coalition for Safer Food Processing & Packaging petitioning Kraft company to ban phthalates from its food products
The testing was commissioned by the Coalition for Safer Food Processing & Packaging, which is a major alliance of top food safety groups and public health organizations in the U.S.
The coalition decided to use National Macaroni and Cheese Day –Tuesday, July 14 – as a platform for taking action. They are directing their advocacy toward The Kraft Heinz Company, which is the top seller of boxed mac and cheese – over 75 percent of the market.
The Coalition for Safer Food Processing & Packaging are asking the food giant to pledge to remove any and all phthalates from its own food products. They are also calling upon them to become a catalyst for industry-wide change.
There is a public petition that anyone can sign to show their support – here's the link.
It has been estimated that as many as 725,000 American women of childbearing age are exposed to phthalates at levels that could jeopardize the health of a baby in utero should they become pregnant. The biggest threat from phthalates for all of us is from within the foods we eat.
It's time to get phthalates out of the food supply
While phthalates aren't added to food deliberately, they become "indirect" food additives when they leach into foods via the processing and packaging phases. Plastic, rubber, inks and adhesives all commonly contain phthalates; however, there are safer alternatives that could be used instead.
It's beyond alarming that one of the favorite comfort foods of American children is polluted with harmful, toxic chemicals. Around 2 million boxes of mac and cheese are sold each day in the U.S.
Let's hope the Kraft company does the right thing and leads the charge toward zero phthalates in our food supply.
Sources for this article include: