Are You Using Toxic Sunscreen?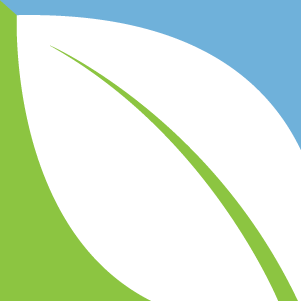 (NaturalHealth365) You rely on sunscreen to prevent skin damage, painful burns and to reduce the risk of skin cancer caused by overexposure to the sun. But, most people don't realize that toxic sunscreen products contain chemicals – which cause more harm than good.   And, the sunscreen industry would like you to remain uninformed about the health risks.
For example, a study conducted by the U.S. Centers for Disease Control and Prevention (CDC) discovered that oxybenzone – the active ingredient in many types of toxic sunscreen – is a hormone disrupter and is linked to endometriosis in women and low sperm count in men. In addition, the CDC found that 96 percent of those living in the U.S. have oxybenzone in their bodies.
Oxybenzone: Is it the tip of a toxic sunscreen iceberg?
Oxybenzone is destructive to coral reefs and absolutely lethal to some forms of sea life such as horseshoe crab eggs.  Recently, lawmakers in Hawaii approved a ban on the sale of sunscreens that contain oxybenzone and oxtinoxate, another chemical linked to coral damage.
While many people have become aware of the environmental impact of some sunscreens, too few understand the direct effect of these chemicals on their own health.  In fact, avoiding products with oxybenzone isn't even enough.
In truth: the worst toxic sunscreen products actually contain many other harmful chemicals including, para-aminobenzoic acid (PABA) and parabens.
Dangerous unwanted side effects of sunscreen use
In addition to containing toxins which can impact your health and the health of the environment, overuse of sunscreen may be contributing to insufficient vitamin D levels.
You see, in proper quantities, our bodies need the nourishment of the sun.  Keep in mind, exposing our skin to the sun is the best way to trigger vitamin D production in the body.
Unfortunately, with more and more people working (and staying) indoors and slathering on the sunscreen when they do go outside – a higher percentage of people now suffer from vitamin D deficiency.
Why is this so bad?  Because we know that vitamin D helps reduce inflammation; plays an important role in cell growth and  immune system health plus enhanced neuromuscular integrity.
The undeniable truth is: a lack of vitamin D is linked to several disorders including respiratory disease, cancer and even Alzheimer's disease.
Three alternatives to toxic sunscreen
Please don't misunderstand the message today: it is important to protect your skin from overexposure to UVA rays.  But, reaching for a bottle of sunscreen, even natural sunscreen, isn't the only solution.
Check the ingredients. The best sunscreen for your health will list zinc oxide as its active ingredient and will not contain oxybenzone.
If you're concerned about overexposure to the sun: Reach for a hat instead of the sunblock if you're going for a walk or out into the garden for an extended period of time.  In addition, sun-protective clothing is great for outdoor enthusiasts.  For example, a light jacket or long-sleeved shirt is good enough to help protect most people from too much sun exposure..
And, finally, to keep your skin and immune system healthy – eat a diet rich in antioxidants (found in organic fruits and vegetables) to help protect your skin from the inside out.
Remember, the darker your skin, the more tolerance you'll have for sun exposure.  But, ultimately, the best advice is to use common sense and don't overdo it.
Sources for this article include:
OrganicConsumers.org
NaturalHealth365.com
NaturalHealthResearch.org