FORCED vaccines: New bill H.R. 1313 could demand you get a vaccination or lose your job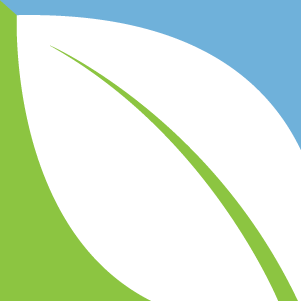 (NaturalHealth365) Republican congresswoman Virginia Foxx has introduced new legislation with an intention of forcing employers to require all workers to submit to a mandatory vaccination program or risk losing their job. House Resolution bill H.R. 1313 is called the "Preserving Employee Wellness Programs Act," and its aim is to require employees to receive genetic screenings and mandatory vaccines – whether they like it or not.
The stated reason of forced or mandatory vaccines is "wellness" and disease prevention in the workplace. If workers refuse the vaccination, they could be subject to being refused employment, losing their jobs (for existing employees), higher health insurance premiums, being ostracized within the workplace and other penalties.
Legislation opens door to mandatory vaccines without alternatives
Instead of clarifying specific vaccines or treatments to be made mandatory, the legislation has open-ended language that paves the way for employers to be able to force workers to accept whatever they deem "important to wellness" in the workplace. Those in opposition to the legislation cite fears about mandatory vaccines imposed by the government or its agencies.
While the legislation allows workers to petition for a "reasonable alternative standard" to the health measures established, the nebulous nature of the bill and its language leaves plenty of room for employers to choose the alternatives – or not allow alternatives at all to certain provisions like vaccination.
The full text of H.R. 1313 can be read at Congress.gov by clicking this link.
While Republican congresswoman Virginia Foxx is the main sponsor of H.R. 1313, she is not the originator of the legislation. It is actually part of the Patient Protection and Affordable Care Act, otherwise known as Obamacare.
Obamacare already threatens to assess penalties, surcharges and higher health insurance premiums to businesses and workers who refuse vaccinations – which the healthcare legislation refers to as "disease prevention."
The text of H.R. 1313 outlines how companies and employees who abide by the appointed "wellness guidelines" including compulsory vaccinations can save up to half on their insurance premiums. This means those who don't comply will be paying double for refusing vaccination and other designated "health measures."
Speak up and oppose H.R. 1313 and the FORCED vaccination agenda
The National Vaccine Information Center (NVIC) calls the H.R. 1313 bill a threat to both businesses and the people employed by them. Instead of allowing for free choice in health and wellness decisions, the legislation would attempt to implement a "carrot and stick" method for "strongly compelling" businesses and workers to accept the agendas of big pharma and its paid-off government officials.
The National Vaccine Information Center is urging concerned citizens to contact their own representatives and senators to express their views about H.R. 1313. When doing so, please remember to express your opinions intelligently and respectfully – you are far more likely to be heard if you are firm but polite when explaining your point of view.
Visit this NVIC link for guidance on how to contact your state's representatives.
References:
https://naturalnews.com/2017-04-30-vaccine-industry-goes-nuclear-in-push-law-that-would-deny-you-your-job-if-you-arent-vaccinated.html
https://www.congress.gov/member/virginia-foxx/F000450
https://nvicadvocacy.org/members/Home.aspx