4 Tips for Balancing Hormones Naturally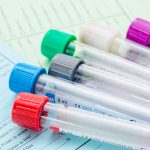 (NaturalHealth365) Today, you'll discover how to balance your hormones naturally with Dr. Bob DeMaria, America's Drugless Doctor.  Dr. DeMaria first shares the role of the liver in hormone health.
Keep in mind, men and women can both struggle with hormone imbalances.  We start with a little humor from Jonathan.  But, after that, we quickly get into a very serious warning about testosterone.
Balance your hormones without the need for toxic drugs
As you watch the video, you'll clearly understand the important of liver function – as it relates to balancing hormones.  And, when it comes to women, we talk about the problem of producing too much estrogen.  By the way, we'll discuss the problem with men producing too much estrogen, as well. (not good!)
In addition, Dr. DeMaria warns that "40 percent of all men are low in testosterone" and issues a word of caution for any man taking testosterone – as a supplement.  When it comes to nutrition, we talk about some of the best foods to eat and avoid for hormone health.
Depression is a warning sign of hormonal problems
Near the beginning of the video, there's a special warning for all the men out there experiencing depression or "anger issues."   Jonathan opens up about his own person experience and hopes it helps others to avoid having serious problems.
Minerals are a crucial component to hormone health.  Find out how common foods we eat can block our ability to properly absorb and utilize minerals – within the cells.  After that we talk about why B vitamins, zinc and magnesium are so important. (you won't want to miss this part.)
Another (interesting) aspect of today's message is about the hormone insulin and why keeping your blood sugar in balance is so important.  Plus, for those wondering about fats and how they impact your hormone levels – you'll learn why "good oil in the body" is such an important factor for optimal health.
Sources for this article: