Probiotic breakthroughs: Neutralizing toxins naturally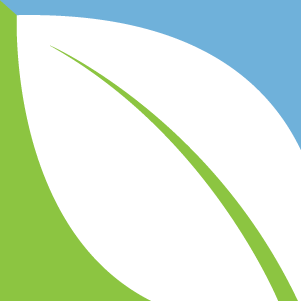 (NaturalHealth365) For most of us, our homes represent a safe haven from the challenges of work, school and everyday living out in the world. But, is your home really the safe and healthy retreat you imagine it to be?
This answer may surprise you because the indoor environment of your home almost certainly harbors harmful bacteria, toxins and other environmental threats. While problems associated with outdoor air pollution get the most publicity, it is estimated that indoor air is an astounding five times more polluted than the outdoor environment.
On the next NaturalHealth365 Talk Hour, Jonathan Landsman will interview Dr. Moshe Dekel, a board-certified GYN who now specializes in helping both male and female patients achieve better health through functional medicine, nutritional counseling and supplementation. Dr. Dekel also specializes in breast thermography and helping people recover from emotional stress issues, including anxiety and insomnia, among others.
Simply sign up now for access to our FREE, weekly show by entering your email address and you'll receive show times plus FREE gifts!
Taking control of your health begins at home
You are probably well aware of the many risks caused by outdoor pollutants. Measures of outdoor air quality through such well-publicized formulas as the SMOG index and allergy alerts have served as near-constant reminders in raising awareness of how the outdoor environment could be impacting your health.
But much less attention is given to indoor air quality, which is often taken for granted. That's unfortunate, since poor indoor air quality is the fourth largest environmental threat in the United States and half of all illnesses are known to be either caused or aggravated by poor indoor air quality.
In fact, the American Lung Association points out that indoor air can be home to a long list of potentially dangerous toxins and pollutants, including bacteria and viruses, carpets, cleaning supplies, mold and dampness, pet dander, radon, smoke, dust mites, paint products and many other chemicals and impurities.
Is your home making you sick?
Exposure to poor indoor air quality can have immediate effects on health, with even a first-time exposure to some toxins and pollutants causing headaches, dizziness and irritation of the ears, nose and throat.
But indoor air pollutants can also have more lasting impacts on health, according to the U.S. Environmental Protection Agency. Such effects can occur years later, after just a single or short-term exposure, or can develop over time due to repeated exposure to pollutants. Reactions can be severely debilitating or even fatal, and include a host of respiratory diseases, heart disease and cancer.
Discover a natural way to clean up your indoor air space. On the next NaturalHealth365 Talk Hour, Jonathan Landsman and Dr. Moshe Dekel detail the health dangers of toxic indoor air and, more importantly, how to neutralize indoor pollution.
Simply sign up now for access to our FREE, weekly show by entering your email address and you'll receive show times plus FREE gifts!
World Health Organization says about 4.3 million people worldwide die due to toxic household air pollution
One of the greatest sources of indoor air pollution is likely volatile organic compounds (VOCs). These harmful gases are emitted into your home's air from certain liquids and solids, including conventional household cleaning supplies, cosmetics, paints, varnishes, waxes disinfectants, fuels and hobby products. VOCs include an array of chemicals and can have both short-term and long-term impacts on your health. The concentration of VOCs indoors can be up to 10 times what is found outside.
Discover the important role you play in safeguarding your health by understanding indoor environmental risks and how they can be minimized.  Also, learn about some simple at-home tips to improve your indoor air space and avoid health issues.
A natural way to neutralize indoor air pollution – Sun. Mar. 6
This week's guest: Dr. Moshe Dekel, board-certified GYN and holistic health provider
Dr. Dekel specializes in breast thermography, autism, ADD and ADHD, emotional stress, nutrition and all other holistic healthcare needs. Dr. Dekel is also a Defeat Autism Now certified practitioner and works with bio-energetic medicine. His holistic approach to health has made him an expert on awareness of environmental hazards, particularly in the home environment.  Dr. Dekel urges patients to make the changes necessary for a healthier environment and a focus on preventative healthcare.
Discover more about how environmental toxins in your home are impacting your susceptibility to cancer and other diseases, and what you can do to rid your home of harmful pollutants and restore your health during the next NaturalHealth365 Talk Hour, with Jonathan Landsman and his guest, Dr. Moshe Dekel.
About the author: Jonathan Landsman is the host of NaturalHealth365.com, the NaturalHealth365 Talk Hour – a free, weekly health show and the NaturalHealth365 INNER CIRCLE – a monthly subscription to the brightest minds in natural health and healing.
Reaching hundreds of thousands of people, worldwide, as a personal health consultant, writer and radio talk show host – Jonathan has been educating the public on the health benefits of an organic (non-GMO) diet along with high-quality supplementation and healthy lifestyle habits including exercise and meditation.