Eliminate sugar cravings and lose excess weight with a "whole body" therapy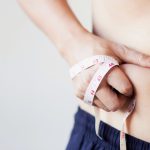 (NaturalHealth365) According to the U.S. Centers for Disease Control and Prevention (CDC), 69% of Americans over the age of 20 are overweight.  Many of them try repeatedly to lose weight and either are not successful or gain back the weight they worked hard to lose.
Over the years, I have helped many people lose weight.  Some are parents who have children with autism and are too busy taking care of their children to take care of themselves;  others struggle with artificial sugar cravings and there are people with no time to exercise due to work demands.
There is no magic bullet for weight loss – it takes healthy eating and an appropriate level of physical activity.  I also recommend supplements and homeopathic remedies to help eliminate sugar cravings and speed the recovery after physical exercise.
Whole body vibration improves strength and flexibility
Whole Body Vibration (WBV) has been used by professional athletes and celebrities for years and people like Shaquille O'Neal, Heidi Klum and Jane Fonda have touted the benefits for years.  WBV exposes the entire body to vibration including small muscles such as facial and pelvic muscles that can be difficult to exercise.
A person stands on top of the vibrating platform for 10 minutes and the muscles interact with the machine's vibration – which does all the work.  Depending on the condition, simple exercise while on the platform can be performed to see even more benefit.
The intensity of the vibrations and the direction of the vibration are essential for their effect.  WBV does not cause any overload to joints, tendons, or ligaments – virtually eliminating any risk of injury.  It is truly a great place to start – if you do not currently exercise.
How does whole body vibration really work?
WBV machines generally contract your muscles at a rate of 25-35 times per second while most people will voluntarily contract their muscles when lifting weights at a rate of 1-2 times per second.  So, you can understand why people are seeing results with WBV.
One study found that WBV training with a moderate diet can help to achieve a sustained long-term weight loss of 5-10%.  The data showed that WBV training may have the potential to reduce visceral adipose tissue more than aerobic exercise in obese adults.
Other studies have found WBV to be helpful with increasing bone and muscle strength in those with cerebral palsy, multiple sclerosis, neurological conditions, Parkinson's disease, and pain management.
Should I reduce my calorie intake to lose weight?
This is really tough for most people and the reason is that it's more than diet, you have to change not only the quantity but the quality of the food you are consuming.  It's hard to switch from eating brownies to eating a banana to help with your sugar cravings, but this is necessary.
While I don't think you should deny yourself anything, a shift in eating habits is a wise choice.  Finding lower-calorie, healthier options to satisfy your cravings is necessary for you to be successful.  I also recommend eating organic fruits, vegetables, and grass-fed meats whenever possible.
Can supplements help me reduce my sugar cravings?
Magnesium glycinate – I have found that many of my clients who are craving chocolate need more magnesium glycinate in their diets.  Coincidentally, it has also helped many resolve their migraine issues.
Mulberry can be consumed as fruit, dried fruit, tea, or taken as a supplement.  Mulberry helps the body keep blood sugar levels in the desirable range.  If you are diagnosed as a type-2 diabetic and are on medication, you should discuss the addition of this food with your practitioner as mulberry can significantly reduce blood sugar levels and potentially decrease your need for medication.
Capsaicin is known to exert anti-obese actions and alter lipid metabolism.
Synephrine comes from bitter orange and is used in dietary supplements for weight loss to replace ephedrine – which was banned by the United States Food and Drug Administration because of cardiovascular toxicity.
These are just some examples of supplements that can be considered for a comprehensive weight loss plan.  There are others that I find helpful depending on metabolism and cravings.
Homeopathic remedies are highly individualized and recommendations vary widely depending on the person's constitution;  plus mental, emotional, and physical symptoms.  There are some homeopathic blends that seem to help some people while others need an individual remedy.
Combining these elements plus a whole foods diet will help you to see success and keep the weight off.  It is truly fulfilling to see patients regain health, stamina, and energy – which, in turn, improves their perspective on life.
About the author: Sima Ash of Healing 4 Soul is a clinical and classical homeopath and certified clinical nutritionist who utilizes a unique approach pioneered by Tinus Smits, M.D. called CEASE therapy.  The aim of CEASE treatment is systematic detoxification of the causes of illness, leading to step by step improvement and restoration of health in the individual. For additional information, please visit – Healing4Soul.com.
Sources for this article include: