Yikes! Aspirin warning will shock many cancer and heart disease patients, NEW study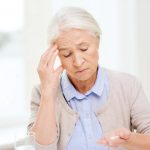 (NaturalHealth365) For many years, we've been told that taking a small amount of aspirin – also known as acetylsalicylic acid (ASA) – can help to prevent heart events like a heart attack or stroke.  In fact, many physicians recommend that their patients over age 65 take a "baby" aspirin daily.  But, it turns out that taking aspirin daily may have serious consequences.
A new study published in the Journal of the National Cancer Institute found that taking a low dose of this medication (daily) may actually speed up the spread and progression of cancer cell growth in adults over the age of 65.  And previous studies have found that along with some serious health risks, that baby aspirin may not even offer protection against chronic disease conditions.
Aspirin linked to faster cancer cell growth and premature death in older adults
Researchers looked at the daily use of 100 mg of aspirin in 2,411 U.S (65 years old and older) and 16,703 Australian participants (70 years old and older).  Participants in the study were free from heart disease, dementia, and other physical disabilities.
Among the group taking aspirin daily, there were 981 cancer events, while only 952 events occurred within the group taking a placebo.  Deaths were especially high among those with an advanced case of cancer who were taking aspirin.
Not only did researchers find a link between taking aspirin daily and the occurrence of metastasis or the progression of cancer to a stage 4 diagnosis, but patients had a higher risk of dying if they had cancer that was presented at stage 3.  According to the study's authors, they believe that aspirin could suppress the immune or antitumor inflammatory responses essential to controlling the spread and growth of later-stage cancers.
This effect may be more pronounced among aging adults who already may have an antitumor immunity that's compromised.
Bad advice: You are NOT really being protected from disease symptoms
This isn't the first time that the recommendation of taking a baby aspirin daily has been called into question. The Aspirin in Reducing Events in the Elderly (ASPREE) study previously found that the rates of heart disease, stroke, and dementia were similar among those taking this pain reducing medication and those who did not, which means that taking this commonly used drug doesn't appear to offer much protection against disease, particularly in older adults.
Along with a lack of protection, data showed that bleeding incidents happened more frequently among those taking even a small amount of aspirin, leaving individuals at a greater risk for brain, stomach, and intestinal bleeding.
If you're not taking aspirin, think twice before starting to take it daily.  Eating a healthier (organic) diet, being physically active and making sure you get plenty of vitamin C, D and omega-3 fatty acids from foods and supplements are safe measures you can take to reduce your risk of heart disease.
For those already on a daily dose of pain relieving drugs, talk to an integrative physician about the potential dangers, and discuss the less risky options available for your medical situation.
Sources for this article include:
Medicalxpress.com
Drugs.com
Physiciansweekly.com
NaturalHealth365.com