Scientific BOMBSHELL: How lifestyle changes alter your risk of dementia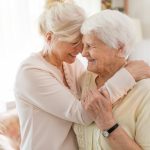 (NaturalHealth365) The first signs of dementia are subtle: irritability, short-temperedness, and small changes in personality that grow increasingly acute. The full-blown symptoms are anything but subtle: a loss of short and long-term memory, inability to reason, a lack of emotional control, confusion, disorientation.
Roughly 50 million people live with dementia. Experts have predicted the disease to be "the biggest health crisis of our time" and the 21st century's leading killer.
So, the big question remains, is dementia preventable?   Many integrative healthcare providers say "yes!"  Even in conventional medical terms, according to a report from the Lancet Commission on dementia prevention, intervention and care, 40 percent of dementia cases worldwide can be delayed or prevented with simple lifestyle changes.
How to combat the biggest health crisis of our time: Better education and personal decisions will lead to more successful outcomes
Annual statistics indicate that dementia was the leading cause of death in Britain in 2018, with one in eight people dying from the disease.   In addition, the number of people with dementia living alone is expected to double by 2040.  The United States isn't looking much better, in terms of dementia statistics.
Unfortunately, due in part to the lack of effective (conventional) treatments, the risk of a person developing dementia has been going up – for many years!  Many seniors tend to be overmedicated and malnourished.  No doubt, Western medicine is doing a poor job at alerting the public about the true dangers to brain health.
Of course, when it comes to looking at lifestyle habits, it's a real challenge to determine the risk to an individual.  But, no doubt, more people need to learn about the environmental risk factors that cause dis-ease in the brain.  A poor diet, chronic stress and loneliness can wreak havoc on brain function.
It's time to take action: Make those lifestyle changes (now) before it's too late
The Lancet Commission reports that dementia cases can be prevented or delayed by 40 percent by addressing 12 lifestyle factors, including midlife obesity, excessive alcohol intake, exposure to air pollution, depression, social isolation, high blood pressure, smoking, and a lack of physical activity.
It's important to remember that dementia is not an inescapable part of aging.  Stop believing the disempowering messages pushed by the mainstream media and big pharma.
The Lancet Commission's findings are, for the most part, a risk assessment, and a list of healthy behaviors and choices people can engage in to reduce the risk of developing dementia.
Keep in mind: these are long-term lifestyle changes.  Eating a healthy diet for only a month or going to the gym for a few weeks isn't going to have a significant effect on overall brain function.
Dementia typically appears in one's sixties or seventies, although it's been known to arise as early as one's thirties. While changing an unhealthy lifestyle at any age is helpful in reducing the risk of dementia, the earlier the change is made, the better!
Don't wait for a diagnosis of dementia.  Strategies for reducing one's risk and tackling lifestyle changes (now!) – both personally and as a society – are the best ways to defeat this dreadful health condition.
Start taking those small steps toward a healthier lifestyle with better (organic) food choices and cleaner water for drinking and cooking.  Remove toxic personal care and household cleaning products from your home and purify your indoor air space, as soon as possible.
Each positive change in your life will feel so good.  Ultimately, it's up to us to make a change and demand more from our government "health" officials.  A healthier society is one that uses an integrative approach to healthcare for each and every one of us.  Let's hope that day is coming soon.
Sources for this article include: