High blood pressure and diabetes INCREASE the risk of COVID-19 infection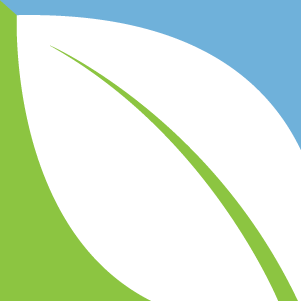 (NaturalHealth365) According to the New York Times, as of March 25, 2020 there are over 100,000 cases of the coronavirus – with over 1,500 deaths within the United States (surpassing China and Italy).  The largest cluster of cases are being found on the Gulf Coast, in New York City, throughout California, and across the Pacific Northwest.
As the number of known cases continues to rise with an increase in testing, scientists and physicians are looking for ways that they can predict who may be the hardest hit, as well as potential treatments.
We already know that the elderly and those with a compromised immune system are at a higher risk of harm from COVID-19.  However, scientists now say that individuals with diabetes and high blood pressure may be at an increased risk for severe or fatal COVID-19 symptoms.
Although studies are very recent, multiple studies have linked patients with these health problems to an increased risk of severe coronavirus symptoms.
High blood pressure and diabetes put you at a greater risk, if infected with COVID-19
Several different studies are showing there's an increased risk of COVID-19 infection for patients with diabetes and high blood pressure. One study found that there among non-survivors within a group of intensive care patients, a significant percentage of them had diabetes and cerebrovascular diseases.
Another study that involved 1,099 patients discovered that among the 173 patients with the most severe disease, over 23% had diabetes and over 16% had heart disease. A third study done on 140 patients admitted with COVID-19 found that 12% of those patients admitted with coronavirus had diabetes and 30% had high blood pressure.
Increased risk linked to certain drugs used to treat diabetes and hypertension
Why are these patients at a higher risk for severe or fatal symptoms? That's the question scientists have been digging into in the last couple of weeks. They believe that the way that the coronavirus latches onto cells may be the answer.
An article published by scientists from the University of Thessaloniki (Greece) and University Hospital Basel (Switzerland) explained more about how the virus works. The COVID-19 virus actually sticks to your cells, attacking cells by latching into the angiotensin-converting enzyme 2, known simply as ACE1.
Many people who have diabetes or high blood pressure take drugs that increase the ACE2 found on cells to help control their condition. Scientists hypothesize that when patients take drugs known as ACE inhibitors, they may be increasing the expression of ACE2, which increases the risk of not only getting COVID-19, but also developing severe or fatal outcomes wth the virus.
Although you should never just stop taking these drugs without the guidance of your physician, this may be something worth discussing with your healthcare provider.  And remember, high blood pressure and blood sugar issues are both a part of metabolic syndrome – which is related to liver and kidney health.
To learn more about how to address the root cause of these serious health problems, check out Jonathan Landsman's new Docu-Class about how to eliminate the threat of a fatty liver disease, kidney health issues and metabolic syndrome.
Sources for this article include: