Breaking research out of Italy: 99% of Italians killed by coronavirus had "pre-existing conditions"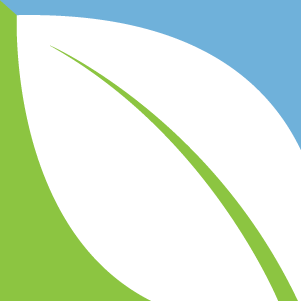 (NaturalHealth365) As the novel coronavirus pandemic continues to affect our world and daily lives, people (we can only hope) are starting to truly grasp the importance of "social distancing."  Slowing the rate of infection is necessary to protect hospitals (and all of us!) from complete overload.  In reality, these sickcare facilities are already seeing thousands of coronavirus deaths, as medical professionals struggle to supply the resources needed to care for their patients against such an unknown disease.
With Italy considered a hard hit area, many are left wondering why so many Italians have lost their lives to COVID-19 (at the time of this writing, the nation has seen over 8,000 deaths out of over 80,000 confirmed cases).  New research from a top Italian government agency now points to a telling indicator: a high prevalence of comorbidity among its victims.
Italian National Institute of Health: Half of country's COVID-19 deaths occurred with 3 or more "pre-existing" conditions
Comorbidity simply means many diseases or chronic health conditions that occur at the same time within a single person. Based on current data, it appears this could be a significant risk factor for death from the disease caused by SARS-CoV-2.
In a recently released research study, the National Institute of Health in Italy shared that nearly half of all Italians who have died so far from complications caused by COVID-19 had three or more underlying health conditions.
Over 25 percent of Italian coronavirus deaths occurred in people with two chronic health conditions, and another 25 percent occurred in people with one. All told, nearly all (99 percent) of Italians who have succumbed to this new illness were living with at least 1 underlying health condition before becoming infected.
This isn't just an older person's illness, either. We do know younger people are being affected, too. For example, about 1 in 5 Americans requiring hospitalization in the United States for COVID-19 are aged 20 to 44, according to the Centers for Disease Control and Prevention (CDC).
Do NOT ignore the health dangers linked to toxic indoor air. These chemicals - the 'off-gassing' of paints, mattresses, carpets and other home/office building materials - increase your risk of nasal congestion, fatigue, poor sleep, skin issues plus many other health issues.
Get the BEST indoor air purification system - at the LOWEST price, exclusively for NaturalHealth365 readers. I, personally use this system in my home AND office. Click HERE to order now - before the sale ends.
As many experts note, older people are more at risk for infection and serious consequences of COVID-19. But in light of Italy's new data, it's reasonable to say that this is likely not just because of their age. It could also be that they are more likely to have multiple health conditions.
That said, an estimated 40 percent of the United States population has chronic health conditions – and this includes people from this younger demographic. So this could partially explain why even so many younger Americans are requiring inpatient medical care for this viral infection.
Warning to people with "pre-existing conditions"
According to Italian data, high blood pressure appears to be the most common pre-existing health condition affecting COVID-19 victims, present in over three-quarters of the victims.  As a reference, high blood pressure affects as many as 80 percent of Americans over age 75.
Researchers don't know yet if high blood pressure directly causes coronavirus deaths, but it does seem to be a dangerous risk factor and – because of the damage to the heart and blood vessels it tends to cause – could make it harder for a person to fight off the stress of such an illness.
What's our takeaway?
If you have high blood pressure, other chronic health conditions (like diabetes, heart disease, asthma, and obesity), are older than 65, have a compromised immune system, or are a smoker, please take social (physical) distancing seriously.  And, of course, do everything you can to keep your immune system healthy and strong.
In addition, if you don't have any underlying health conditions, you still need to take social distancing seriously, since people can be infected by the virus, have no symptoms, and still unknowingly infect others.
Sources for this article include:
Time.com
Dailymail.co.uk
Clevelandclinic.org
USAtoday.com
Brookings.edu
NIH.gov
CNN.com
Worldometers.info