Heart failure linked to low bone mineral density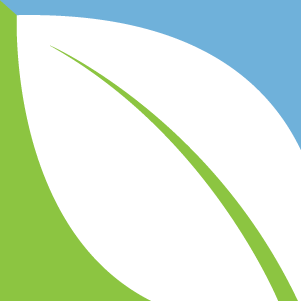 (NaturalHealth365) Long known associated with brittle bones and other complications of osteoporosis, low bone mineral density (BMD) is now clearly associated with an increased risk to heart failure, according to findings published earlier this year in the Journal of the American College of Cardiology.
This is no small problem when you consider the fact that an osteoporotic fracture occurs every 3 seconds and heart failure affects over 26 million people – worldwide.
What is the connection between BMD and heart failure?
The study used broadband ultrasound attenuation (BUA) to measure bone mineral density in the heels of 13,666 healthy individuals and monitored them for heart failure events for a mean of 9.3 years. The findings were noteworthy.
With every one standard deviation rise in BUA, researchers observed a 23 percent reduction in heart failure. That correlation was observed despite adjustment for factors such as gender and age, as well as physical conditions such as blood pressure, body mass index and diabetes, or lifestyle habits such as smoking, alcohol consumption and physical activity.
Researchers also excluded patients with a history of osteoporosis or bone fracture. Separate analyses were completed for those using steroids, other anti-inflammatory drugs, and diuretics, or calcium and vitamin D supplements, respectively.
Is your cardiologist up to speed with the latest recommendations?
Dr. Roman Pfister, Heart Center of the University of Cologne, Germany, served as lead author on the study and wrote that the results signal a need for cardiac assessment in those suffering from reduced bone mineral density. He expected the findings to spur further investigation of a possible shared pathophysiology and exploration of underlying biological processes that contribute to the observed link between bone density and heart condition.
Osteoporosis and heart disease are preventable with a healthy, plant-based diet rich in greens, healthy fats and proteins. Of course, generally speaking, small amounts of animal fats and protein can be good for the body – but know the source of your food. In other words, avoid unwanted chemicals, pesticides and genetically modified food ingredients.
Osteoporosis and low bone density are known to affect well over 50 million people in the United States alone, making these latest findings of major clinical significance. Currently, screening for the disease, which is thought to stem from deficiency in bone minerals and hormonal changes, is recommended for women 65 years of age or older, as well as younger women who are thought to be of greater risk for the disease.
This latest study may indicate screenings are warranted for younger women where there is already greater risk of cardiac disease as well, and may serve as a marker for future heart failure risk. In addition, cardiac assessments are likely warranted in those found to have reduced bone mineral density.
The best way to naturally improve bone density and avoid heart disease
To improve bone mineral density, your diet (and lifestyle) is the best way to maintain strong, healthy bones. According to the Physicians Committee for Responsible Medicine, these are the four best ways to improve bone health:
Exercise to maintain bone integrity.
Get sunlight exposure for vitamin D production.
Eat lots of fruits and vegetables to keep calcium in bone.
Get calcium from plant-based food sources, like leafy green vegetables (i.e. kale and collard greens) and beans.
According to the latest findings, calcium supplementation may offer deadly side effects.  And, in terms of vitamin D, new research suggests that to increase bone strength and reduce fractures, the current recommendation of 400 IU of vitamin D falls woefully short.
In fact, according to Harvard Medical School, getting 800-1,000 IU of vitamin D per day is necessary to prevent a loss of bone mineral density.
Vitamin K2 has also been shown to be an important factor in improving bone strength by binding calcium and other minerals to bone. In a two-year study published in 2000 in the Journal of Bone and Mineral Research, Japanese researchers observed that subjects receiving supplemental vitamin K2 showed 52 percent fewer incidences of fractures of the vertebrae, compared with those patients who were not provided with the supplement.
Obviously, if you're suffering with bone health issues or cardiovascular disease, our best suggestion would be to find a healthcare provider with experience in natural protocols and procedures for optimal results.
Sources for this article: