BPA free substitute bisphenol S INCREASES the growth of breast cancer cells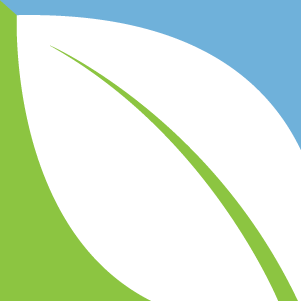 (NaturalHealth365) Bisphenol A (BPA) is a component of the strong, clear plastics used in the food packaging industry. However, the majority of over 1,000 studies of the chemical show its link to numerous health problems including increased risk of cancer, impaired brain development and cardiovascular issues.
BPA can also contribute to obesity, depressed immune system functioning and mood disorders. It is a known endocrine disruptor that can throw off hormonal balance in the human body, damage chromosomes and lead to birth defects and miscarriage in pregnant women. Despite this, both the BPA industry trade group the American Chemistry Council and the U.S. Food and Drug Administration (FDA) continually affirm BPA's safety.
BPA free bottles just as dangerous as those made with bisphenol S
As a response to increased consumer demand for an alternative to Bisphenol A, bisphenol S (BPS) was introduced. However, BPS seems to be at least as toxic to the human system as BPA. In addition to food packaging and BPA free bottles, BPS is also used in thermal receipt paper and currency bills.
A 2013 University of Texas Medical Branch study found that even tiny concentrations of BPS (under one part per trillion) disrupt cellular functioning. This can lead to metabolic disorders such as diabetes, obesity and cancer.  Consumers believe they are safer when choosing BPA free bottles and other BPA-free products, but this is not the case.
Unfortunately, it seems that one endocrine-disrupting chemical has been traded for another.
Growth of cancer cells triggered by endocrine disruptors like BPA and BPS
A recent study has found that BPA causes the cancer cells related to breast cancer to multiply exponentially. Study co-author and Oakland University of Rochester, Michigan researcher Katie Aleck presented the new data at ENDO 2017, the Endocrine Society's 99th annual meeting.
BPA was studied related to its effects on the BRCA1 gene and estrogen receptors. Around 60 percent of women with the BRCA1 gene mutation get breast cancer, and the majority of breast cancers are estrogen receptor positive.
BPA alternative bisphenol S increases breast cancer cell growth by 60 percent
For the study, breast cancer cells were exposed to a range of BPS concentrations as well as an inactive substance as a control. Breast cancer cells were also treated with estrogen (estradiol) and anti-estrogen drugs that block estrogen receptors in breast cancer cells.
It was determined that BPS essentially acts like estrogen in breast tissue, causing breast cancer cells to multiply much more aggressively. Even a small amount of BPA (8 micromolars) triggered a 60 percent increase in the growth of breast cancer cells.
These results add to the evidence that BPS disrupts the endocrine system just like BPA, creating serious health risks.  So, as the saying goes, let the buyer beware.  BPS in BPA free bottles and other food packaging is NOT a safer alternative to BPA.
Sources for this article include: