Back pain relief found by maintaining proper levels of vitamin D in the body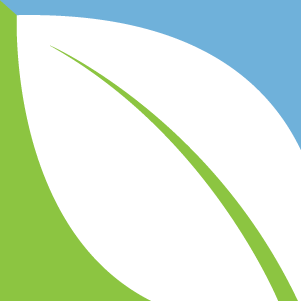 (NaturalHealth365) According to the American Chiropractic Association, Americans spend a staggering $50 billion a year on back pain – and this is a conservative estimate. With up to 80 percent of the population suffering back pain at some point in their lives, the ailment is one of the most common reasons for missing work.
Of course, conventionally-trained physicians tend to 'treat' back pain with pharmaceutical drugs – while at the same time downplaying the significance of natural therapies.  Unfortunately, many of these drugs offer unwanted (dangerous) side effects.
Now, new research shows that a safe, natural nutrient – vitamin D – can relieve back pain.  Keep reading to discover the latest research on vitamin D and how you can make this work for you.
Vitamin D relieved back pain resistant to medicine and physical therapy
In a study published this year in Pain Physician, researchers found that supplementing with vitamin D helped to reduce chronic lower back pain. The study involved 68 adults with lower back pain that was unresponsive to medication or physical therapy – and that had persisted for at least three months.
The researchers measured the participants' blood levels of vitamin D, and found that their average level was 12.8 nanograms per milliliter – far less than the 40 ng/ml considered optimal by integrative healthcare providers.
Study subjects were given 60,000 IU of vitamin D – 3 times per week – for eight weeks, an amount that caused their average levels to increase to 36.07 ng/ml, a far more desirable measurement by the study's end. Using a pain visual analog scale, the team evaluated the participants' pain and disability at the beginning and end of the study, and also at three and six months post-supplementation.
The results were encouraging, with pain and disability significantly reduced when compared to baseline measurements at the beginning of the study.
Lead study author Dr. Babita Ghai, M.D., D.N.B., noted that vitamin D exerts anatomic, hormonal, neurologic and immunologic influences on pain expression – and called for more clinical study to further explore the benefits.
"Our findings provide a reasonable… justification for advising dietary supplementation as well as therapeutic medication to achieve normal vitamin D levels in patients with musculoskeletal pain," Dr. Ghai reported.
All doctors should read this: study results reinforce earlier research
In a 2015 study, researchers found that most of the participants in a group of 328 Indian patients with chronic low back pain also had vitamin D deficiencies. A large majority of the patients – 86 percent of the men and 83 percent of the women – had below-normal levels of vitamin D. Among this group, 66 percent of the men and 58 percent of the women had vitamin D levels below 20 ng/ml – meaning they were clearly deficient in vitamin D.
Noting that vitamin D plays an important role in bone metabolism and neuromuscular function, the team reported that the results provided a "message" about the high incidence of vitamin D deficiencies in the Indian population with chronic lower back pain.
The researchers called for including assessment of vitamin D status – along with advice on supplementation – in clinical guidelines for those found to be deficient.
Warning: Vitamin D deficiencies are widespread – and are associated with musculoskeletal pain
In a study published in Mayo Clinic Proceedings, 150 patients aged 10 to 65 years with persistent musculoskeletal pain were screened for vitamin D status.
And the percentage of patients with poor vitamin D status was even higher than in the Indian study, with a shocking 93 percent of the patients found to be deficient in vitamin D.
28 percent of the patients were "severely deficient," with measurements under 8 ng/ml – and five patients had vitamin D serum levels so low that they were below the range of detection. Although vitamin D deficiency has been considered more common among the elderly, four of the five were under age 35.
The researchers concluded that patients with persistent musculoskeletal pain were universally at risk for the consequences of severe, untreated vitamin D deficiency. They warned that even those considered at low risk of deficiency – such as younger people – were susceptible.
All patients with persistent nonspecific musculoskeletal pain should be screened for deficiencies, the team stated.
Added health BONUS: Optimal vitamin D levels linked to increased cancer survival
Optimal vitamin D status offers benefits beyond the alleviation of back pain.
Extensive studies have shown that optimal levels of vitamin D can help protect against serious diseases, cutting the risk of heart disease, heart attack, high blood pressure and stroke by as much as 50 percent.
One study shows that breast cancer patients with the highest serum levels of vitamin D are the most likely to survive the disease – while deficiencies cut survival time. In other research, vitamin D levels of 40 ng/ml have been linked to cancer prevention.
Sufficient vitamin D status is also associated with reduced risk of respiratory infections, improved immune function, and even activation of longevity genes.
Do you know your vitamin D status?
Knowing your levels of vitamin D shouldn't be left to guesswork. Experts advise blood testing as the most accurate way to assess your levels.
While the Institutes of Medicine advises vitamin D blood levels of 20 ng/ml, natural health experts recommend double that amount. However, the amount of vitamin D you need to take depends on individual factors, such as exposure to sunshine, body weight, lifestyle and genetics.
While the Institutes of Medicine say that 4,000 IU a day is the "tolerable upper level" of intake, the Vitamin D Council recommends that adults take 5,000 IU a day. Most natural health experts agree, and many advise taking between 5,000 to 10,000 IU of vitamin D per day to reach optimal levels. Of course, you should consult with your integrative healthcare provider to determine a dosage that is right for you.
You can also raise your intake of vitamin D by consuming oily fish – such as wild-caught salmon – eggs, organic mushrooms and soy. Twenty minutes of exposure to sunlight several times a week can also help raise your levels of this indispensable nutrient.
But, for those grossly-deficient, supplementation may still be necessary.
Sources for this article include:
MayoClinic.org
NIH.gov
NIH.gov
NIH.gov
NaturalHealth365.com
NaturalHealth365.com
NaturalHealth365.com