Reversing cancer – An overlooked solution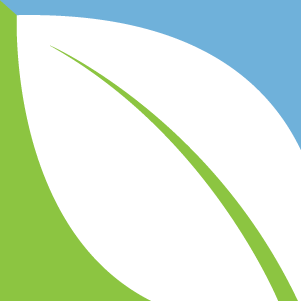 (NaturalHealth365) Dr. Robert Kleinwaks was battling stage 4 non-Hodgkins lymphoma – and losing badly.  After trying a long list of alternative and mainstream therapies without success, Dr. Kleinwaks – who described his condition as "weeks away from death" – reluctantly took action to improve his health because he just thought 'it was over.' (But, a close family friend proved him wrong!)
The surprise of a lifetime! Astonishingly, his cancer was cured within seven weeks. The football-size tumor was gone and – six years later – he remains cancer-free to this day.
The most overlooked health problem in conventional AND integrative medicine. On the next NaturalHealth365 Talk Hour, Jonathan Landsman and Dr. Robert Kleinwaks, performance coach and motivational speaker, reveal how Dr. Kleinwaks survived cancer – without resorting to drugs or surgery. Simply put, the poor oral health problems – that Dr. Kleinwaks experienced – were literally killing him.  But, with the right information, you can safely eliminate infections and toxic materials that compromise immune function and put your health at risk. (Don't miss this extremely important program)
Sign up now for access to our free weekly show, newsletter plus much more! Simply enter your email address and receive lots of bonus gifts!
Cancer can be reversed by eliminating oral pathogens
By eliminating oral infections and toxic materials in his mouth, Dr. Kleinwaks cured his cancer without chemotherapy, a 'special' diet or supplement routine.  A pivotal step in this process was the safe removal of his mercury-based, 'silver' fillings.
Mercury is a neurotoxin that releases harmful vapors whenever we eat or drink. This mercury vapor can destroy the protective myelin sheath that covers the nerves, damage our neurological system, immune function, the reproductive system and cardiovascular pathways of the body.
In addition, mercury binds to the minerals like, selenium and sulfur – two of the body's premier natural cancer-fighters – as well as binding to proteins. This affects the immune system's ability to identify cancerous cells, and causes it to attack normal, healthy cells – setting the stage for autoimmune disorders and, yes, the rapid growth of cancer cells.
To be clear, a healthy diet and supplement routine are essential aspects to living a healthy life. But, when dealing with serious health conditions, it's important to rid the body of toxins that threaten life. Poor oral health MUST be dealt with to improve your chances for a successful recovery from cancer. Don't miss this important show.
Sign up now for access to our free weekly show, newsletter plus much more! Simply enter your email address and receive lots of bonus gifts!
Root canals can are a 'hotbed' of infectious debris
"Dead" teeth – resulting from root canals – can also cause serious health problems, including raising the risk of cancer. When the pulp is removed from the tooth, there is no longer a blood or oxygen supply – and the tooth becomes a perfect medium for infection. Bacteria can then mutate to an anaerobic form – meaning they can thrive in the absence of oxygen.
The result? An infected tooth that spills toxins relentlessly into the body.
Mercury fillings and infected teeth can be removed and replaced, but there are specific procedures that must be carefully followed. For example, the protocol for mercury removal involves the use of eye protection, airway protection, extra suction to draw away vapors and particles, skin protection plus much more – to protect everyone involved in the extraction process.
Join us for the next NaturalHealth365 Talk Hour (this Sunday) to learn more about restoring oral health – and discover the truth that most conventionally-trained dentists and doctors refuse to recognize.
This week's guest: Dr. Robert Kleinwaks, high performance coach and motivational speaker
Find out how to REVERSE cancer without the need for toxic drugs or risky surgical procedures – Sun. Mar. 12
Dr. Robert Kleinwaks, high performance coach, motivational speaker, educator and author, received his Doctorate of Chiropractic in 1983, graduating Magna Cum Laude. To help his patients achieve optimal health, he draws from his 20 years of experience in chiropractic medicine, sports medicine and sports nutrition.
A member of the Council for Sports Injuries and Physical Fitness, Dr. Kleinwaks has treated numerous elite and well-known athletes. He is the author of The Sports Triad and the founder of the Eat and Think 2 Win system – an integrative program for maintaining nutritional, mental and physical health.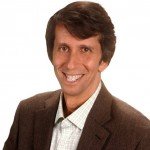 About the author: Jonathan Landsman is the host of NaturalHealth365.com, the NaturalHealth365 Talk Hour – a free, weekly health show – and the NaturalHealth365 INNER CIRCLE, a monthly subscription to the brightest minds in natural health and healing.
Reaching hundreds of thousands of people, worldwide, as a personal health consultant, writer and radio talk show host, Jonathan has been educating the public on the health benefits of an organic, non-GMO diet along with high-quality supplementation and healthy lifestyle habits, including exercise and meditation.