The Ketogenic diet and cancer – part 5 of 8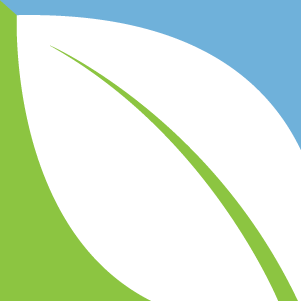 (NaturalHealth365) In the last article, I discussed at some length the work of the late Dr. William Donald Kelley, who over a 20-year period developed a complex nutritional approach to cancer and other degenerative diseases, involving individualized dietary prescriptions, supplements, large doses of pancreatic enzymes, and detoxification routines such as the coffee enemas.
Editor's Note: To access the entire series of articles, anytime, simply visit the Ketogenic Diet and Cancer section of our website, NaturalHealth365.com
After Kelly closed down his practice, in late 1987 I returned to New York and began treating patients with advanced cancer, using a Kelley-based enzyme approach, with immediate good results. One of the first patients who consulted me had been diagnosed two years earlier, after a series of mishaps, with inflammatory breast cancer, the most aggressive form of the disease.
This patient had a very unfortunate story: by the time of her original diagnosis in 1985, her breast tumor was too large to allow for surgery, so her doctors recommended a course of radiation to the chest, hoping to shrink the tumor and allow for mastectomy.
She proceeded with the planned radiation, but at surgery the tumor was still quite large at 8 cm, with 18 of 18 lymph nodes involved with cancer.
Her doctors informed her that her disease would inevitably prove fatal, but suggested aggressive chemotherapy to hold off the cancer as long as possible. She again followed her doctor's advice, beginning multi-agent chemo.
In the fall of 1987, two years into treatment, she developed evidence of new metastatic disease in the bone. At that point, she began looking into alternative approaches, learned about our work from a social worker she knew, and came under my care only a couple of months after I had begun in private practice.
To summarize her nearly 26 years of treatment with me, she has been disease-free for years as per bone scan studies, continues on her nutritional program, and continues leading a normal, cancer-free life.
By the standards of conventional oncology, this patient's complete regression of metastatic disease and very long-term survival must be considered remarkable.
One of my favorite patients, whom I have discussed at times in my lectures, was diagnosed in August 1991 with stage IV pancreatic cancer, with multiple metastases into the liver, into the lung, into both adrenals, and into the bone. After a lung biopsy confirmed adenocarcinoma, his doctors discouraged chemotherapy, telling him and his wife conventional treatments would only ruin his quality of life while offering no benefit.
He was given, as he would later tell me, two months to live.
The patient's wife, a former college professor with an interest in nutritional medicine, learned about our approach from an article she read in an alternative health journal, and in the fall of 1991 he began treatment with me. Some fifteen months later, repeat CT scans showed stabilization of disease. Since he felt fine at the time, following his program religiously, he decided against any further conventional testing until 1998, seven years after he had started with me, when a series of CT scans confirmed total resolution of his once extensive cancer.
This patient would eventually die at age 85 in 2006, 15 years after his diagnosis, from the residual effects of a serious automobile accident.
To put his case in perspective, I know of no similar case with documented stage IV pancreatic cancer that had spread at the time of diagnosis into multiple organs who survived 15 years after diagnosis with confirmed total resolution of his disease.
For both these patients, in the traditions of the Kelley system I prescribed a plant-based, high carb diet, including multiple servings of fruit, with its content of natural sugar, along with four glasses of carrot juice daily. By Seyfried's hypothesis, both of these patients should have died quick, miserable deaths under my care.
Currently, after more than 25 years in practice, I am writing a two-volume set consisting of detailed case histories of our own patients, like the two mentioned above, to make the point that the therapy works in practice. For those diagnosed with poor-prognosis solid tumors, many now alive in excess of 10 years, I have prescribed a high carbohydrate diet, in total contradiction to what Dr. Seyfried proposes as the ideal anti-cancer approach.
Just this week as I write this, one of my newer patients, a wonderful, creative inventor and computer whiz from the Washington, DC area, came into my office for his regularly scheduled six month re-evaluation appointment. When he started with me in January 2010, three and a half years ago, he had been diagnosed with stage IV metastatic squamous cell carcinoma of the lung, with multiple tumors in both lungs and with evidence of metastases in his ribs. His local doctors in DC had explained he had terminal disease, for which chemotherapy would be useless.
His rib lesions were causing him so much misery his doctors did suggest a course of radiation for palliative pain control. However, he had learned about my work from a mutual friend who recommended he dispense with all conventional treatments and instead pursue my regimen.
He followed her advice, refused radiation, came to see me, and over the years he has proven to be a very vigilant, determined and compliant patient. Within a year on his nutritional program, which includes a high carb diet, his pain had resolved, his energy, stamina, and concentration had improved, and scans confirmed total resolution of all his original extensive disease – in complete contradiction to what Dr. Seyfried would predict or claim possible.
When I saw the patient in my office during this recent visit, he remarked that over the preceding months, he had been craving more carbs than ever before, so in response he had significantly increased his daily intake of carrot juice, fruits, and starchy vegetables, foods allowed on his diet with no limitation.
With this increased carb intake, he has actually lost 16 pounds of excess weight, and his energy is better than it has been in 30 years. And, he remains cancer free. According to Dr. Seyfried, on this high-carb regimen his cancer, thriving as he claims on sugars, should long ago have exploded with deadly results.
Despite my experience, is there any data to support Dr. Seyfried's concept that all cancer patients should follow a strict ketogenic diet? In the next article, I will discuss just this issue, looking first to those who have prescribed the diet in the past.
Looking for natural health solutions? Sign up now – for our free, weekly show featuring the greatest minds in natural health and science plus a free gift!
About the author: Dr. Nicholas Gonzalez graduated from Brown University (Phi Beta Kappa, magna cum laude), and worked as a journalist before receiving his medical degree from Cornell University Medical College. During a fellowship under Dr. Robert Good, former President of Sloan-Kettering, Dr. Gonzalez evaluated an enzyme-based nutritional therapy for use against advanced cancer, as documented in his book One Man Alone. Since 1987, Dr. Gonzalez has been in practice in New York. His other books include, "The Trophoblast and the Origins of Cancer", and "What Went Wrong" – which portrays Dr. Gonzalez's battle to have his therapy tested in an NCI clinical study. For more information about Dr. Gonzalez – visit: Dr-Gonzalez.com
SUBSCRIBE TODAY! Click here to join the NaturalHealth365 INNER CIRCLE – a monthly (online) subscription offering exclusive audio interviews, video events, natural health product discounts, free gifts plus much more!