The Ketogenic diet and cancer – part 6 of 8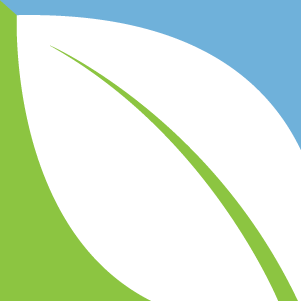 (NaturalHealth365) In the previous installment in this series, I discussed my experiences with the Kelley-based approach utilizing individualized diets for cancer patients, often high in natural carbohydrates and sugars – which, according to Dr. Seyfried, should be anathema to a cancer patient.
Editor's Note: To access the entire series of articles, anytime, simply visit the Ketogenic Diet and Cancer section of our website, NaturalHealth365.com
But despite Kelley's and my own positive experience treating cancer patients with non-ketogenic, often high-carb diets, can I muster any data, past or present to support what Seyfried claims? What does past experience and current data show, about the miracle of the ketogenic diet for cancer?
In my previous articles, I discussed my friend, the late Dr. Robert Atkins, the famed diet doctor, who long before Dr. Seyfried appeared on the scene hoped his "ketogenic" diet might be an answer to cancer. During the late 1980s and right through most of the 1990s, Dr. Atkins treated hundreds of cancer patients, many, though not all, with a ketogenic diet, along with a variety of supplements and intravenous vitamin C.
It was 1992, when his chief IV nurse, who had been with him for years, called me, wishing to take me to lunch. I knew him through my friendship with Dr. Atkins, and in fact he had been quietly referring a number of patients to me from the clinic, patients who were not responding to the Atkins' treatment.
We did meet for lunch several days later, and I was surprised that after some general chatter, he asked me point blank if there was any chance he could work for me! He seemed quite serious, but I explained that my colleague Dr. Linda Isaacs and I didn't use IV treatments so I would have no use for his particular skills.
Now intrigued, I asked why he would want to change jobs, since our practice was by design slower paced, whereas Bob ran a very busy clinic and active IV unit which would seem perfectly suited for this nurse's expertise. He then explained, with obvious disappointment, that none of the hundreds of cancer patients they had treated or had been treating had responded to any significant degree, with the exception of those he had referred to me.
The failures had taken an emotional toll on the nurse, who was ready for a change.
Though I would see Bob occasionally at conferences, I never mentioned any of this to him. Some years later we met for lunch in Washington, DC, at a conference where we were both scheduled to speak. To my astonishment, he told me he was closing down his cancer unit completely, to concentrate on his traditional area of expertise – obesity, diabetes, heart disease, hypoglycemia, the metabolic syndrome – problems for which he knew his nutritional approach with the ketogenic diet worked quite effectively.
In terms of cancer, after more than ten years of trying on hundreds of patients, his treatment had been a disappointment. I certainly appreciated his honesty, and was gratified when he expressed his admiration for what he had been hearing about my successes.
I think it was still hard for him to accept that many cancer patients, and many humans without cancer, did best on a plant-based, high carb diet, so foreign to his way of thinking. Though he had heard me expound on the Kelley approach many times over the years, it was to him implausible that humans as a species had adopted to a variety of diets, some high fat, some high carb, some more balanced, and that in medical practice, we as physicians had to be aware that different patients might require completely different diets for optimal health.
To his grave, as far as I know, he believed that all humans should be on a high fat diet with minimal carbs.
In my opinion, Bob Atkins knew more about the theory and practice of the ketogenic diet, its benefits and limitations, including as applied to cancer patients, than anyone in the history of medicine. For him, the concept was hardly the musings of a PhD laboratory scientist, but the practical observations of a physician who treated thousands of patients over decades. And for cancer, the ketogenic diet just did not seem to work.
Bob wasn't the only physician, his clinic not the only place, where the ketogenic diet has been applied in modern times. At the Johns Hopkins Medical Center, for many years a group of researchers and neurologists have prescribed a very strict ketogenic diet for children with intractable seizures, that is, seizures unresponsive to currently available medications. For this particular indication, in adults as well as children, the diet works quite well.
So, what evidence does Dr. Seyfried himself provide to prove his point that the best diet for all cancer patients, whatever the type, is the ketogenic, high fat, no carb diet? Well, very little. Certainly the 400 plus pages of elaborate biochemistry and theory are impressive and informative. But in terms of practicalities, that is, results with actual human patients diagnosed with cancer, there is next to no evidence.
Dr. Seyfried does include a chapter toward the book's end entitled "Case Studies and Personal Experiences in using the Ketogenic Diet for Cancer Management." Here, Dr. Seyfried provides a description of a pilot study, written by the investigators themselves, discussing the use of the ketogenic diet in children with inoperable brain cancer. However, the authors admit the study was intended only to evaluate the diet's tolerability and effect on glucose metabolism as determined by PET scanning, not treatment benefit or survival.
As the authors write, "the protocol was not designed to reverse tumor growth or treat specific types of cancer." The researchers also acknowledge the patient numbers were too small to allow for meaningful statistical evaluation, even for the avowed purposes. Overall, the discussion centers on the practicalities of implementing the diet and the results of the PET scans.
Interesting information, but hardly useful in terms of treatment effect.
In this same chapter, there are also two case reports, neither very impressive. The first, written by the mother, tells the story of a four-year old child diagnosed in 2004 with a low-grade (less aggressive) but quite large and inoperable brain tumor. The parents, as the mother writes, entrusted their child into the hands of the experts, who prescribed the usual "gold standard" treatments, which are not clearly described initially but presumably mean chemotherapy and perhaps radiation.
In subsequent years, the boy continued on aggressive conventional therapeutics, when in 2007, the parents learned of the preliminary research of Dr. Seyfried. While continuing low-dose chemotherapy combined with the ketogenic diet, the patient experienced a "15%" reduction in tumor size. The chemo was eventually discontinued while the parents maintained their son on the ketogenic diet, and the child, sadly, eventually died.
In my monograph One Man Alone, I included a case report of a patient treated by Kelley, diagnosed with an inoperable and very aggressive form of brain cancer that had spread into the spinal canal. After failing radiation, the patient began treatment with Dr. Kelley in 1981. At the time, the patient's wife actually had to administer the treatment, even the coffee enemas, since the patient himself was largely incoherent and wheelchair bound.
As I wrote in my book, "Nevertheless on the therapy [Kelley's] he slowly began to improve, to the point his mental status normalized and over a period of a year, he progressed from a wheelchair to a walker to a cane." When I completed my study in 1987, he had survived 5 years and was in excellent health, with no evidence of cancer in his brain or spinal canal.
A second brief report in Seyfried's "Case Studies" chapter, this time written by the patient himself, describes a physician who had been diagnosed in 2009 with multiple myeloma, a cancer affecting the bone and bone marrow. The diagnosis came about when the physician fractured his arm while lifting weights.
After scouring the literature, he became quite attracted to the "good science" behind the ketogenic hypothesis, so under Dr. Seyfried's direct supervision, he began the diet. Though the patient seems quite enthusiastic about his response, he admits in his note that with the diet there has been "no progression," presumably in terms of x-ray studies, and some improvement in the blood studies. He still considers his disease as "incurable."
First of all, myeloma patients, even when diagnosed with an aggressive form, often linger for years before the disease advances. I would never have included such a two-year survivor in One Man Alone, or in any other book I have written or plan to write – unless, possibly, there has been documented significant regression of disease, not apparent in this case. I do include a case of multiple myeloma treated by Dr. Kelley in my monograph, a woman diagnosed with extensive cancer throughout her skeleton with evidence of multiple fractures.
When she first consulted with Dr. Kelley in 1977 she was in a near terminal state after having failed intensive chemotherapy. Nonetheless, despite her dire situation within a year she had experienced complete regression of her extensive bony lesions, as documented by x-ray studies. Though in subsequent years her compliance with her nutritional regimen would waver and her disease would in turn recur, invariably when she resumed Kelley's treatment the myeloma would go into remission.
At the time I finished the monograph in 1987, she had survived 11 years. I found this case acceptable for my Kelley report, but a two-year survivor with no evidence of disease regression but lots of enthusiasm, I would never had included.
I might add that for myeloma patients, Dr. Kelley prescribed, and I prescribe, a high fat diet – but never ketogenic.
Why, one wonders, if Dr. Seyfried's actual data is so thin, have so many physicians, scientists, and writers jumped on the ketogenic bandwagon? In the next article in the series, I will address that issue, taking on the "ketogenic enthusiasts."
Looking for natural health solutions? Sign up now – for our free, weekly show featuring the greatest minds in natural health and science plus a free gift!
About the author: Dr. Nicholas Gonzalez graduated from Brown University (Phi Beta Kappa, magna cum laude), and worked as a journalist before receiving his medical degree from Cornell University Medical College. During a fellowship under Dr. Robert Good, former President of Sloan-Kettering, Dr. Gonzalez evaluated an enzyme-based nutritional therapy for use against advanced cancer, as documented in his book One Man Alone. Since 1987, Dr. Gonzalez has been in practice in New York. His other books include, "The Trophoblast and the Origins of Cancer", and "What Went Wrong" – which portrays Dr. Gonzalez's battle to have his therapy tested in an NCI clinical study. For more information about Dr. Gonzalez – visit: Dr-Gonzalez.com
SUBSCRIBE TODAY! Click here to join the NaturalHealth365 INNER CIRCLE – a monthly (online) subscription offering exclusive audio interviews, video events, natural health product discounts, free gifts plus much more!