The Ketogenic diet and cancer – part 4 of 8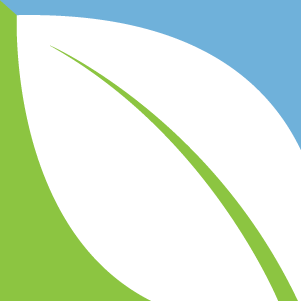 (NaturalHealth365) In my previous article, I explored the history of the ketogenic diet, going back to the beginnings of the last century, up to its strongest proponent prior to Dr. Seyfried, the late and famed diet doctor, Robert Atkins. As fervent as Bob Atkins was about his high-fat ketogenic diet, I knew by then that others, such as Nathan Pritikin, (whom, like Bob, I had known and who also came to Cornell to lecture), argued the opposite point.
Editor's Note: To access the entire series of articles, anytime, simply visit the Ketogenic Diet and Cancer section of our website, NaturalHealth365.com
Nathan Pritikin believed, and fanatically so, that all humans were genetically and metabolically programmed to follow a high carb, very low fat, exclusively plant-based diet, which if applied diligently would protect us from all the major degenerative disease killers, such as diabetes, heart disease, hypertension – and perhaps, even cancer.
The traditional Pritikin diet was literally a mirror image of the Atkins' Diet, with about 70-75% of all calories derived from carbohydrates, 15-20% from protein, all from plant sources, and 8% or less from fat, again all plant-derived.
After Pritikin's death in 1985, Dr. Dean Ornish of San Francisco would pick up the Pritikin mantle, eventually testing a similar diet in patients diagnosed with heart disease as well as in patients with prostate cancer.
The nutritional world then, as it is today, was surely confusing, with various scientists, physicians, and lay authors promoting one diet or another, often – as in the case of Atkins and Pritikin – offering completely contradictory dietary recommendations. Fortunately, when in 1987 Dr. Atkins offered me a job, I had already found what I thought represented a solution to the dilemma of dueling dietary dogma.
By the time I began medical school in 1979 I had read the pioneering work of Weston A. Price, DDS, the American dentist and researcher. Beginning in the late 1920s, Dr. Price, accompanied by his wife, spent seven years traveling the world evaluating isolated groups of people living and eating according to long-standing tradition. Today such a study would be impossible, since just about everyone everywhere has adopted the "Western" way of living and eating, down to jeans and junk food.
But in Dr. Price's day, many groups living in many different locations still lived according to tradition largely untouched by modern Western influence. Price's travels took him from the Eskimos of the Arctic, to the descendents of the Incas living in the high Andes, to the Masai on the plains of Kenya, to isolated Swiss herders in the Alpine mountain valleys, to Polynesians living on pristine tropical islands.
The variety of diets around the world
Each of these groups Dr. Price studied seemed well adapted to the available food supply. The Eskimos, as Stefansson earlier had reported and as Price confirmed, thrived on their high fat, no carb, animal-based diet. The Inca descendents, on the other hand, had done quite well consuming grains like quinoa, along with tubers, fruits, and some animal protein and dairy. The Masai flourished on a rather extreme diet consisting, for an adult warrior, of a gallon of raw milk a day with some blood and occasional meat, but no fruits, vegetables, nuts, seeds, or grains.
The Swiss herders did just fine living on raw pastured cow milk and cheese accompanied by a nutrient-dense, whole grain bread. The Polynesian diet centered around coconut in all its incarnations, the milk, meat, and cream, creatively used in a variety of ways, along with fish, some wild animal meat, and fruits. These diets could not be more different; an Eskimo never drank milk or ate a coconut, the Inca descendents never saw a coconut or whale blubber, a Masai never ate coconut or grains, the Polynesians never consumed grains, never drank milk, and never ate cheese.
However different these diets might be, each of these groups, and the many other traditional peoples Price studied, enjoyed excellent enduring health, free from the diseases of civilization – cancer, diabetes, heart disease, and hypertension. In his extraordinary and very detailed 1945 book Nutrition and Physical Degeneration, Dr. Price documented his thesis that we humans over the millennium adapted to and thrived on not one, as the experts usually claim, but a variety of different diets.
There were some commonalities among the diets, of course; all these traditional people ate some animal products, and all consumed a fair amount of fat, whether from plant or animal sources. All the food was, of course, locally grown, locally harvested, or locally hunted, since these isolated groups lacked access to the industrialized food of modern "civilization."
The food had to be local. And all these groups ate some food in its raw, uncooked form, which they believed possessed special nutritional value.
Having first read Dr. Price's book during my journalism days, I knew that according to his exhaustive work, humans were a varied species, in the past living in and adapting to all ecological niches excepting the Antarctic, offering a variety of food sources. To me, his work offered a solution to the conflicting dietary advice even then being offered to the world. It didn't make sense as Nathan Pritikin insisted or as Bob Atkins argued, that all humans should follow one specific type of diet: It just didn't seem reasonable, to me at least.
I would receive further support for my thinking during the summer of 1981, after completing my second year of medical school. That July, through one of my journalism contacts from my previous life, I had the opportunity to meet the controversial alternative cancer practitioner, the dentist Dr. William Donald Kelley. Over a 20 year period beginning in the early 1960s, Kelley had developed a very intensive nutritional approach to cancer that came under harsh public scrutiny and media attention when he agreed to treat Steve McQueen.
Steve McQueen was diagnosed with advanced mesothelioma, a particularly deadly form of cancer associated with asbestos exposure, sought out Kelley after the conventional approaches, radiation and immunotherapy, failed to halt the progression of his disease. Though he seemed to rally initially, McQueen, according to accounts of those involved with his care, was not particularly compliant, and appeared at the time he first consulted Kelley too sick for any therapy to work. He would eventually die at a Mexican clinic under the condemning gaze of the media for his choice of an alternative method.
My writer friend had been in touch with Dr. Kelley, thinking that with all the attention around him he might make a good subject for a successful book. But she wanted me to meet in person with Kelley, who happened to be in New York to discuss her book project. Frankly, as she explained to me, she needed my take on the man, whom she really couldn't decipher – was he truly onto something useful and extraordinary with his odd therapy, or was he simply a huckster, taking advantage of vulnerable cancer patients, as the media had been insisting.
Though initially reluctant, I agreed to meet with Kelley, who turned out to be far different from what I expected. I found him to be very shy, very thoughtful, and clearly very smart. And, I could see that he was passionately devoted to his nutritional approach to cancer.
During that first meeting, Kelley described in some detail the tenets of his therapy. In summary, it involved three basic components: individualized diet, individualized supplement programs with large doses of pancreatic enzymes Kelley believed had an anti-cancer effect, and detoxification routines such as the coffee enemas. He fervently believed that each patient required a protocol designed for his or her particular metabolic, physiologic, and biochemical needs, and that one diet would never be suitable for all.
As I was to learn, the diets Dr. Kelley prescribed ranged from largely plant-based high-carb to an Atkins-like diet, with patients prescribed fatty meat several times daily. In general Kelley believed patients diagnosed with the typical solid tumors – cancers of the breast, lung, stomach, pancreas, colon, liver, uterus, ovary, prostate – did best adhering to a plant-based, high carb type diet, low in animal protein and animal fat.
Patients diagnosed with the immune based "blood cancers" like leukemia, lymphoma, and myeloma, as well as the sarcomas, a type of connective tissue malignancy, required a lower carb, high animal fat, moderate animal protein diet. Other patients, usually with problems other than cancer, thrived on a more "balanced" diet, incorporating a variety of plant and animal foods.
But all his patients ate some carbs in the form of fruit and carrot juice, the amounts allowed varying according to the underlying metabolic makeup. All this resonated with me, having studied the work of Weston Price so intently.
After my original lengthy conversation with Dr. Kelley, my research mentor Dr. Good suggested that during my summer break I begin an informal review of Kelley's patient charts located in his Dallas office. From my first day in Dallas, I found among Kelley's records patient after patient with appropriately diagnosed poor prognosis or what would be considered terminal disease such as metastatic pancreatic and metastatic breast cancer, who had done well under his care for many years, often with documented regression of his disease.
These preliminary findings spurred Dr. Good to encourage a more thorough investigation of Kelley's methods and results. As the project grew in scope, I continued my "Kelley Study" in my spare time during the last two years of medical school, and ultimately brought it to completion while pursuing my immunology fellowship training under Dr. Good at All Childrens' Hospital in St. Petersburg.
For the study I reviewed thousands of Kelley's charts, interviewed over a thousand of his patients, and evaluated 455 of them in some detail. I eventually put my information into monograph form under Dr. Good's direction, including 50 lengthy case reports of patients with 26 different types of appropriately diagnosed, poor-prognosis cancer who had responded to Kelley's nutritional regimen.
One of these patients, a woman from Appleton, Wisconsin, had been diagnosed in the summer of 1982 with stage IV pancreatic adenocarcinoma, the most aggressive form of this most aggressive disease. A liver biopsy during exploratory surgery confirmed the diagnosis of metastatic cancer, which the Mayo Clinic would later confirm. When the Mayo oncologist on the case said there was nothing that could be done, the patient being looking into alternative approaches, learned about Kelley's work, and began his therapy.
Thirty-one years later, she is alive and well, having seen her children – and now her grandchildren – graduate college. To put this case in perspective, I know of no patient in the history of medicine with stage IV pancreatic cancer and biopsy proven liver metastases who has lived this long.
Another memorable patient written up for the book had been diagnosed with what was thought to be localized endometrial cancer in 1969. After a course of radiation to shrink her large tumor, she underwent hysterectomy, and was told they "got it all." Over the next few years, however, her health began to deteriorate: she experienced persistent fatigue, malaise, pelvic pain, and weight loss.
Though she returned to her primary care physician repeatedly, he dismissed her complaints as "nerves," suggesting only a tranquilizer. Eventually, in 1975 she developed a palpable mass the size of a grapefruit in her pelvis, thought by her doctors – finally taking her seriously – to be an indication of obvious recurrent disease. A chest x-ray at the time revealed multiple nodules in both lungs, consistent with widely metastatic cancer.
Though told her situation was dire and her cancer incurable, she underwent surgery to remove the large pelvic tumor, to avoid an impending intestinal obstruction. Shortly afterwards she began a synthetic progesterone used at the time as a treatment for metastatic uterine cancer.
Her doctors admitted the drug would not be curative, but hopefully might extend her life a few months. However, she stopped the medication after a few weeks because of serious side effects, and with no other conventional options in sight she began looking into alternative approaches.
She learned about Kelley's work, began the program, regained her health, and avoided all conventional doctors for many years. In 1984, nine years after coming under Kelley's care, she returned to her primary care physician who was quite perplexed she was still alive after all this time. A chest x-ray showed total resolution of her once widespread lung metastases.
This patient eventually lived until 2009 when she died at age 95, having survived 34 years from her diagnosis of recurrent metastatic uterine cancer.
Although Kelley did prescribe a variety of diets for his cancer patients, these two exemplary patients followed a plant-based eating plan, high in carbohydrates with a minimum each day of four glasses of carrot juice, dense in nutrients but also dense in natural sugar. Each of these diets allowed considerable fruit and whole grain products, foods again loaded with carbs. According to Seyfried's hypothesis, both should have died quick miserable deaths.
At the time I finished my monograph in 1986, I hoped that with its publication, fair-minded researchers might begin taking Dr. Kelley and his nutritional therapy seriously. As I was to learn, I completely and rather naively misjudged the animus of the scientific community toward unconventional cancer treatment approaches that didn't fit the "accepted" model. Even with Dr. Good's support, after two years of trying I could not get the book published, either in its entirety, or in the form of individual case reports appropriate for the conventional medical journals.
Editors responded with disbelief, claiming the results couldn't be real since a non-toxic nutritional therapy could never be useful against advanced cancer. I found the logic, "it couldn't be true because it couldn't be true" perplexing, for editors of scientific journals. In any event, the book would finally be published, in a rewritten and updated form, in 2010.
Discouraged by our failure to get the results of my five-year effort into the world, in 1987 Kelley closed down his practice and more or less went off the deep end, disappearing from sight for a number of years. After we parted in 1987, he and I would never speak again.
In 2005, he would eventually die with his dream of academic acceptance unrealized. But my colleague Dr. Linda Isaacs and I have worked diligently over the past 26 years, keeping the Kelley idea alive, that different people may require completely different diets. In the next installment, I will address my own experience treating patients diagnosed with advanced cancer with a Kelley based approach. Our therapy involves, oftentimes, diets high in carbohydrates, which proponents of the ketogenic diet would predict should fuel, not stop, cancer.
Looking for natural health solutions? Sign up now – for our free, weekly show featuring the greatest minds in natural health and science plus a free gift!
About the author: Dr. Nicholas Gonzalez graduated from Brown University (Phi Beta Kappa, magna cum laude), and worked as a journalist before receiving his medical degree from Cornell University Medical College. During a fellowship under Dr. Robert Good, former President of Sloan-Kettering, Dr. Gonzalez evaluated an enzyme-based nutritional therapy for use against advanced cancer, as documented in his book One Man Alone. Since 1987, Dr. Gonzalez has been in practice in New York. His other books include, "The Trophoblast and the Origins of Cancer", and "What Went Wrong" – which portrays Dr. Gonzalez's battle to have his therapy tested in an NCI clinical study. For more information about Dr. Gonzalez – visit: Dr-Gonzalez.com
SUBSCRIBE TODAY! Click here to join the NaturalHealth365 INNER CIRCLE – a monthly (online) subscription offering exclusive audio interviews, video events, natural health product discounts, free gifts plus much more!