Chemotherapy now proven to cause cancer cells to spread, scientists reveal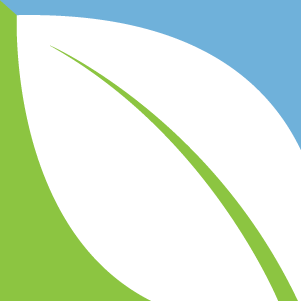 (NaturalHealth365) Chemotherapy has been one of the primary treatments against the growth of cancer cells in many cancer types. Now research is showing that chemotherapy could actually be exacerbating the presence and growth of cancer cells, especially in persons with breast cancer.
A common treatment protocol for breast cancer patients is chemotherapy followed by surgical removal of the tumor. It is believed that the chemotherapy drugs both help to reduce tumor size as well as prevent cancer cells from spreading in the body. However, now it appears that the exact opposite might be occurring.
Chemotherapy found to increase circulation of cancer cells
It is believed this is happening due to a repair mechanism being switched on by the toxic medication, which ultimately allows cancer tumors to grow back stronger. The chemotherapy seems to create more pathways of blood vessels, and this in turn allows cancer to spread more readily to other parts of the body.
Albert Einstein College of Medicine of Yeshiva University researchers in New York found the amount of these blood vessel doorways was higher in 20 patients who had been receiving two of the most commonly used chemotherapy drugs.
It was also discovered that chemotherapy given to mice with breast cancer triggered the circulation of more cancer cells throughout the lungs and the rest of the body. Dr. George Karagiannis of the Yeshiva University Albert Einstein College of Medicine suggested that breast cancer patients could perhaps be monitored during chemotherapy for this type of circulation and the risk of new doorways being created.
Success rate of chemotherapy negligible for most cancers, including breast cancer
A small amount of tumor tissue could be tested after initial chemotherapy doses. If elevated levels were detected, the chemo could be stopped and surgery administered, followed by chemotherapy afterward instead. The study was published in the journal Science Translational Medicine. The researchers plan to study if the same effect occurs with other types of cancer.

Do NOT ignore the health dangers linked to toxic indoor air. These chemicals - the 'off-gassing' of paints, mattresses, carpets and other home/office building materials - increase your risk of nasal congestion, fatigue, poor sleep, skin issues plus many other health issues.

Get the BEST indoor air purification system - at the LOWEST price, exclusively for NaturalHealth365 readers. I, personally use this system in my home AND office. Click HERE to order now - before the sale ends.

The late Nicholas Gonzalez, MD, a researcher, physician and true healer, was driven to alert people to the fact that breast cancer and organ cancers aren't even helped by chemotherapy! In fact, of the more than 100 cancers types, most aren't assisted in a positive way by chemotherapy treatment. The exceptions are blood cancers like lymphoma and leukemia.

Back in July, 2015, Jonathan Landsman, host of NaturalHealth365 produced one of many programs with Dr. Gonzalez – featuring "the truth about chemotherapy."  This MUST SEE video (below) is an rare look inside the mind of one of the greatest teachers of our time. {Share with your family and friends}

Chemotherapy side effects are quite brutal and can include loss of appetite, vomiting, bladder issues, constipation, diarrhea, anemia, hair loss, edema, bruising, chronic fatigue, infections, memory loss, nerve issues, insomnia, sexual and fertility issues and functional decline.

Again, chemotherapy not only may have the opposite of its intended effect; according to Dr. Gonzalez, it isn't even helpful against breast cancer. Those fighting this disease should consider alternative options for treatment, especially holistic and nutrition-based protocols.

Editor's note: Looking for natural health solutions from over 200 of the world's best integrative healthcare providers in the world?  Click here to learn more about the NaturalHealth365 INNER CIRCLE.

Sources for this article include: