NH365 092: Thyroid disorders and the possibility of accelerated healing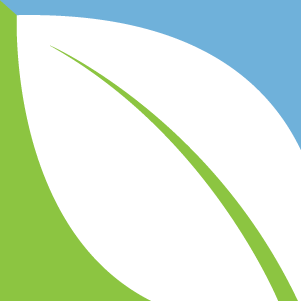 (NaturalHealth365) Do you struggle with weight loss? Are you dealing with depression, anxiety or chronic fatigue? These are just a few of the symptoms related to a thyroid disorder. And, if left untreated properly, this will increase your risk of cancer.
If you think I'm overstating the problem … just look at these alarming numbers being reported by the National Cancer Institute. (below)
Over 62,000 new cases of thyroid cancer were diagnosed in 2015, and that's a nearly 40 percent increase over 2010 numbers. Worldwide, a staggering 200 million people have problems with their thyroid gland and, let's not forget the millions of people that go undiagnosed – every year.
Links related to this podcast:
Click here to get a FREE book chapter from "Depletions and Digestion" by Izabella Wentz; the Thyroid Diet Quick Start Guide and 10 Nutrient Dense Gluten Free Recipes
Click here to get started on your 90-Day Plan for reversing autoimmune thyroid disease by getting the Hashimoto's Protocol by Izabella Wentz, PharmD, FASCP
Subscribe to the NaturalHealth365 newsletter to receive our FREE shows, lots of great health gifts + the latest news and information on natural health solutions.
The biggest problem with trying to overcome a thyroid disease
If you search for answers on the internet, most people find Western medicine and conventional wisdom to be disappointing – to say the least. For example, the American Thyroid Association says, "the causes of thyroid problems are largely unknown." And, "most thyroid diseases are life-long conditions that can be managed with medical attention."
Simply put, Western medicine puts out the same disempowering messages as they do for just about any chronic disease condition. But, what if there was a better way. A way that literally eliminated symptoms (naturally) and helped you to gain back control over your life. Would you be interested?
I hope you said YES! Because, today on the NaturalHealth365 Podcast, that's exactly what we'll do – talk about a solution to this dreadful condition.
Podcast highlights include:
The inspirational (personal) recovery story of Izabella Wentz.
The symptoms linked to thyroid disease.
How to get properly tested and evaluated.
A clear understanding about the conventional treatment approach.
The true (often unknown) causes of thyroid disease.
How to achieve accelerated healing in just 2 weeks + much more!
About Izabella Wentz
Izabella Wentz, PharmD, FASCP is a passionate, innovative and solution focused clinical pharmacist. She has had a passion for health care from a very early age, inspired by her mother, Dr. Marta Nowosadzka, MD.
An avid learner and goal-oriented student, she received the PharmD. Degree (Doctor of Pharmacy) from the Midwestern University Chicago College of Pharmacy at the age of 23.
After graduation, she excelled at numerous roles including working as a community pharmacist, a clinical consulting pharmacist and later a medication safety pharmacist. She is a Fellow of the American Society of Consultant Pharmacists and holds certifications in Medication Therapy Management as well as Advanced Diabetes Care.
During her time as a consultant pharmacist, Dr. Wentz worked as part of an interdisciplinary team consulting on thousands of complicated patient cases, often caused by rare disorders. She was regarded as an expert in clinical pharmacology and would be called to investigate cause and effect by performing comprehensive medication therapy reviews to help identify and resolve adverse drug events.
She quickly became well versed in finding and evaluating emerging research to help address her clients' unique challenges. Although trained as a pharmacist, she was an ardent champion for lifestyle interventions, which often helped patients much more than any medications.