The hidden secrets of chlorophyll juice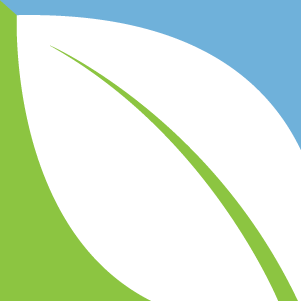 (NaturalHealth365) Many decades ago, Jay and I used to speak about the (undiscovered) healing power of juices.  We didn't have words connected to the hidden power behind chlorophyll, yet we knew that the dark leafy greens were the powerhouses behind the thousands of people healing from diet-related diseases.
Unfortunately, most conventionally-trained physicians still don't use 'food therapy' as their first line of defense against disease.  In reality, modern medicine is only centered around toxic drugs and surgical procedures – simply because they were never taught the value of nutrition in medical school.
Why don't doctors know about chlorophyll?
There's really a simple answer to their ignorance about nutrition. They rely on medical research papers published in journals – which are mainly sponsored by pharmaceutical companies. These drug companies fund the research and publish the articles that most doctors read. This is why the healing power of plants seem so strange to a conventionally-trained, family doctor.
However, today we are fortunate to live in a world where the internet, rich in knowledge and information is exploding with testimonials from people who have transformed their lives by juicing and consuming a plant-based diet.
Here's some fascinating information about chlorophyll:
Chlorophyll is almost identical to the human blood
Chlorophyll can assist in healing the gut
Chlorophyll can help eliminate bad breath and underarm body odor
Chlorophyll helps to remove toxins – which can lead to cancer
Chlorophyll helps to eliminate infections
Chlorophyll is very easy to absorb and assimilate, but it must be raw and in juice form.  Juicing is the fastest and most effective way to absorb the healing properties of chlorophyll.
In addition, by juicing chlorophyll, it gets into the bloodstream fast with the least amount of digestion – which saves vital energy to speed up the healing process.  For example, those suffering with cataract conditions, as well as many arthritic cases, have experienced remarkable recovery.
My favorite "super green immunity tonic"
5 cups organic spinach
2 cups fresh, organic basil
4 ribs organic celery
1 green, organic zucchini
2 organic apples
1 inch fresh, organic ginger root
2 organic limes (with skin, if organic)
This tonic is delicious!  Designed for 1 person, if you can consume 1 liter of juice in a sitting.
Just one word of advice, drink it slowly – but most people share this with another and we recommend that. There's nothing like sharing juice with your loved ones.
About the author: Linda Kordich was married for 33 years to Jay Kordich, world renown health educator and the "Father of Juicing."  She is the co-author of their book, Live Foods Live Bodies and teaches throughout the world on the 'Powers of the Gentle Art of Foods and Juices.'  For more information about Jay and Linda Kordich Loveday – visit: JayKordich.com