Eating leafy greens significantly improves cognitive performance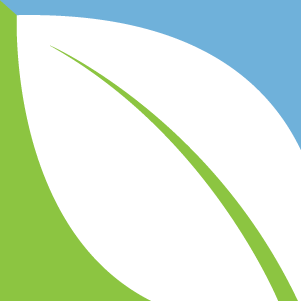 (NaturalHealth365) Something as simple as eating more spinach, kale, mustard greens, collards and other leafy greens can improve cognitive functioning at any age.  New research out of University of Illinois at Urbana-Champaign confirms these findings, although other studies have pointed in this direction as well.
What's the secret to their success?  Scientists believe the compounds lutein and vitamin K are contributing strongly to this desirable effect.
For the study, a group of individuals aged 25 to 45 were assessed for carotenoid content including the primary brain carotenoid, lutein. Carotenoid levels can be easily and non-invasively tested in the central nervous system tissue, particularly within the retina of the eyes.
What makes dark leafy greens valuable for brain health?
Cognitive control in the study participants was measured based upon tasks that tested various types of attention as well as response control. The researchers found a clear relationship between the presence of lutein and cognitive control, especially attention and the ability to focus.
The carotenoids lutein and zeaxanthin are found in abundance in fruits and vegetables with deep, rich coloration. Naturally, these would include dark leafy greens like kale, spinach and other healthy vegetables. By the way, these compounds must be obtained from the diet – since they cannot be synthesized.
As the main carotenoid in the brain, lutein has been associated positively with better cognitive functioning in older adults. However, this current study was the first of its kind to look at whether a high level of carotenoids in the retinas showed a link with cognitive functioning in younger adults as well.
Leafy greens are the key to cognitive health at any age
Older adults tend to show less positive interaction among different brain regions and less integrated functioning overall. However, the recent research results suggest cognitive decline could have its roots in the diet and lifestyle choices we make much earlier in life.
A 2015 study out of the Rush University Medical Center also found evidence for the value of adding leafy green vegetables to the diet. The research results show that regular consumption of these potent veggies can help to preserve cognitive health and protect against many forms of dementia later in life.
For this study, researchers tracked 950 older adults in terms of their diet and cognitive ability for around five years. Persons who consumed at least one serving of leafy greens per day showed cognitive ability reflective of someone 11 years younger than their biological age.
Eat more leafy greens to boost brain lutein levels and cognitive health
Cognitive functioning is also assisted by getting plenty of omega 3 fatty acids, antioxidants and vitamin D – which offer protective effects for the neuronal functioning of the brain. Plus, let's not forget, getting regular exercise will also boost cognitive functioning as well as mood and overall brain health.
Many people assume that a loss of memory and cognitive control is a natural consequence of aging. Now the evidence is clear that lifestyle choices including diet and behavior could help to offset these effects.
The lutein, beta-carotene, vitamin K and folate found in leafy greens bring tremendous value to brain health as well as overall health. So, there you have it: try eating some steamed (organic) leafy greens – every day – or, at least several times per week.
Your brain will thank you.
Sources for this article include: