New study finds plant-based diets reduce the risk of heart failure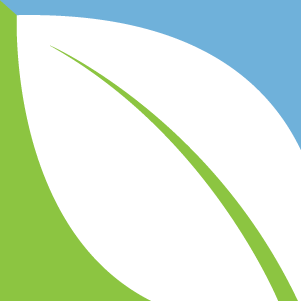 (NaturalHealth365) According to the Centers for Disease Control and Prevention (CDC), around 5.7 million adults within the U.S. are affected by heart failure, and that number is only expected to increase in the future.  Conventionally speaking, current strategies for preventing heart failure focus mainly on managing high blood pressure, quitting smoking, and reducing excess body weight with unhealthy 'diet programs' – which lack life-giving nutritional value.
In truth, previously research was very limited on how specific dietary patterns affected the risk of heart failure.  However, researchers recently looked at five specific dietary patterns and their effect on the heart.  Their findings, published in the Journal of the American College of Cardiology, uncovered this – plant-based diets result in a lower risk of serous heart problems.
Editor's note: The news in this article is no real surprise to regular NaturalHealth365 readers.  But, there are still so many people uninformed about the true value of eating a healthy diet.  Hopefully, by sharing this news with someone you love, we can help to change all of that.
Plant-based diets reduced heart failure risk, but 'Southern diets' increased risk significantly
The study took a look at five big dietary patterns that had been identified previously in the Reasons for Geographic and Racial Differences in Stroke (REGARDS) study. These five diets included:
Plant-based diet: Fruits, vegetables, fish, and beans
Southern diet: Heavy on processed meats, added fats, added sugars, fried foods, eggs, and sugary drinks
Convenience diet: Heavy on pastas, meat dishes, pizza, fast food, and Mexican dishes
Alcohol/salads diet: Heavy on liquor, beer, wine, salad dressing, and leafy greens
Sweets/fats diet: Heavy on breads, desserts, chocolate, sweet breakfast foods, and other foods with sugar
For study participants who stuck with a plant-based diet, they had a 41% lower risk of being hospitalized for heart failure. On the other hand, the Southern diet was linked to a 72% higher risk of hospitalization for heart failure.
Researchers believe that the Southern diet likely increased the risk through factors like excess abdominal fat and obesity. However, no statistically significant links were found between the other diets and heart failure risk.
Choosing a plant-based diet does more than prevent heart problems
As heart failure continues to be a growing problem in the United States, finding more preventive strategies is vital noted the lead author of the study, Kyla Lara, MD. These new findings support making dietary changes to lower the risk of heart failure, and for many people, switching to a plant-based diet may prove helpful.
Choosing a plant-based diet offers benefits beyond heart failure prevention. Some of the other significant health benefits of this eating pattern include:
Blood pressure control
Weight loss and weight control
Lower cholesterol
Improved skin health
If you've been considering a switch to a plant-based diet, researchers have given you one more reason to switch – lower risk of heart failure. It's not always easy to change your eating habits, but in this case, your heart (and future health) will thank you.
Sources for this article include:
CDC.gov
OnlineJACC.org
MedicalXpress.com
USNews.com
ClevelandClinic.org