9 supplements to boost your energy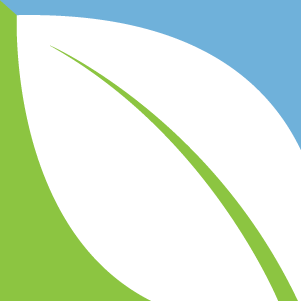 (NaturalHealth365) Are you ready to energize yourself and fully heal from the chronic stress of everyday life? Burning the candle at both ends or, as some describe it adrenal fatigue, is a term used to describe how modern living has many of us frazzled and running on fumes.  This is a primary reason why the right supplements are a must for most people.
No doubt, this perpetuated "stress cycle" can leave us exhausted – damaging essential communication between the endocrine and immune system – that are responsible for keeping chronic illness at bay. Does this sound like you? Then, let's talk about how you can reclaim your energy for living.
The "right" supplements can make all the difference in the world
Did you know that American ginseng – more mild than Korean or Chinese varieties – can help restore energy from immune-debilitating health concerns such as asthma, pneumonia, chronic fatigue and autoimmune issues that affect the digestive system and lungs?  That's right: this herb can even help with "jet lag."  Of course, any herb that helps to protect the immune system is a good thing.
Ashwagandha is a great herb for adrenal fatigue, lost sexual energy and stamina.  Ashwagandha even helps you sleep to restore energy for the next day. Known as "Indian Ginseng" this herb can lower cortisol by optimizing the adrenal gland's response to stress.
Maca is known as "Peruvian ginseng."  This endocrine-enhancing root elicits its medicinal effects on the hypothalamus and pituitary to enhance stamina and decrease fatigue.  Maca can also help revive energy after extreme illness.
Have you heard of rhodiola?  Think about this: it's only 10 am and you feel like it's time to go back to bed.  Well, this adaptogenic herb works by multiplying energy stores – giving you a boost throughout the day.
What's all the 'buzz' about bee pollen and vitamin D?
Traditionally speaking, bee pollen has been used to increase endurance and promote longevity. This truly remarkable superfood contains ready to use amino acids that are essential to recovering from chronic disease and preventing immune-related deficiencies.
Are you one of the millions of people deficient in vitamin D?
Vitamin D is responsible for regulating over 1,000 genes in the body. Supplementing with this vitamin (actually a hormone) can improve your focus, mental wellbeing and immune system vitality.
Simply put, vitamin D is required for every essential component of human health. Just about every integrative healthcare provider emphasizes the importance of getting vitamin D tested and maintaining optimal levels of between 50 – 80 ng/ml.
Promoting healthy energy through detoxification
Methylated B12 is responsible for methylation processes that protect DNA. Methylated B12 also helps to optimize the nervous system and promote sustained energy throughout the detoxification process.
In addition, chlorella is considered one of nature's perfect superfoods. Its ability to remove toxins improves metabolic processing and helps to restore that "pep" in your step.
Are you deficient in the 'master antioxidant'?
Glutathione is often called the most important antioxidant because it recycles other antioxidants. Supplementing with glutathione will promote efficient energy, metabolism and help to protect us from the stress of environmental pollution.
In closing, it's always best to enlist the help of a qualified medical professional – especially when dealing with serious health issues. Remember, not all supplements are created equally and quality should be your first priority.
Always look for select standardized herbs and nutrients in their most bio-available forms.  Never forget, as we all know, making good health a top priority has incredible rewards.
About the author: Christine M. Dionese L.Ac, MSTOM is an integrative health expert, medical journalist and food writer. She's dedicated her career to helping others understand the science of happiness and its powerful effects on everyday human health. Christine practices, writes and speaks on environmental functional medicine, epigenetics, food therapy and sustainable living.
Sources for this article include: